Supply Chain & Operations
Bushveld Minerals commissions Kiln 3 and ups production rate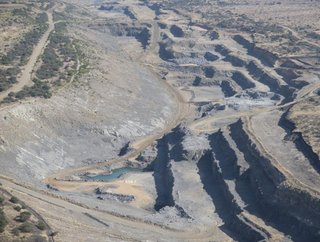 Despite supply chain challenges, vanadium producer Bushveld Minerals is targeting an increased production rate by the end of 2022
Primary vanadium producer Bushveld Minerals is on track to increase the group's production run rate to between 5,000-5,400mtV a year by the end of 2022, with an annual guidance of between 4,200-4,400 mtV.
Recent disastrous floods in Kwa-Zulu Natal have severely affected operations at the Port of Durban with shipments being delayed by between 14 and 21 days, and is in the process of diverting exports through alternative South African ports, including Cape Town.
Q1 2022 Group sales of 857 mtV were 9% higher than the previous year but 3% down on on Q4 2021, and the challenging logistics chain has resulted in a marginal inventory build-up of 25 mtV. Q1 2022 Group production of 972mtV was up 1% on Q4 2021 (962 mtV).
CEO Fortune Mojapelo said notwithstanding the challenges at the beginning of the previous year, it has successfully produced four quarters of consistent performance, building on the operational improvements and enhanced safety initiatives, which facilitated and entrenched operational stability from Q2 2021 onwards.
"The stable, achievable production level provides the platform to support growth and sustainable volume increases," he said.
"The commissioning of Kiln 3 has commenced, and we are on track to significantly increase the Group's production run rate to between 5,000 mtVp.a. and 5,400 mtVp.a. by the end of this year. This will be a significant increase from the total production of 3,592 mtV recorded in 2021."
Growth in production volumes reduces unit costs and is key to margin expansion, increased profitability and long term sustainable cash generation throughout the commodity cycle, given the historic volatility of the Vanadium price, he said.
"Demand for vanadium in Bushveld's major markets remains buoyant, however challenging South African and International logistics chains and the scheduled June shut-down at Vametco, which will require careful in-country stock management, have restricted sales volumes," he added.
"Sales volumes are expected to increase from Q2 2022, to reflect greater Vanchem production with stock levels reducing to steady state levels."
Vanadium is derived from three sources: co-production, primary production and secondary production. In 2020, approximately 90% of global vanadium was recovered from magnetite and titano-magnetite ores, either from co-production or primary production.
Co-production derived from iron ore processed for steel production remains the main source of vanadium, accounting for 72% of 2020 global supply.
Primary production involves salt-roasting, water leaching, filtration, desilication and precipitation. This accounted for 18% of global supply in 2020, and rose year-on-year in tonnage terms, even though its market share percentage decreased relative to 2019.
Secondary production is the recovery of vanadium from fly ash, petroleum residues, alumina slag, and from the recycling of spent catalysts used in crude oil refining. It accounted for approximately 10% of global supply in 2020.
In 2020, global vanadium production increased to 116,128mtV from 109,643mtV in 2019. This increase was due to higher slag production in China.