Supply Chain & Operations
Top metal miners curb operations as governments fight coronavirus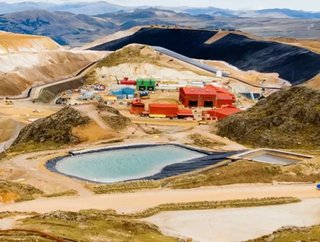 The world's top metal producers are limiting their operations as governments take steps to contain the coronavirus, dimming the supply outlook. Peru...
The world's top metal producers are limiting their operations as governments take steps to contain the coronavirus, dimming the supply outlook.
Peru, the world's second-largest copper miner and third-biggest silver producer, declared a state of emergency for 15 days, closing its borders and ordering a nationwide lockdown to stem the spread of the coronavirus. As a result, Freeport-McMoRan and Newmont are curbing their operations in the country, reports Bloomberg.
The impact of the pandemic goes far beyond Peru. In Canada, Vale SA said it's putting its Voisey Bay mine under temporary care and maintenance in a move that's seen trimming the company's copper output. In Mongolia, Rio Tinto Group's multi-billion project to develop an underground mine at the Oyu Tolgoi copper-gold site has also been slowed.
SEE ALSO:
Rio Tinto Oyu Tolgoi operation slowed by coronavirus
Vale adds sustainability goals to long-term compensation
China warns mining firms not to race back from coronavirus
Read the latest issue of Mining Global here
The global pandemic that has killed more than 7,400 has forced governments to limit the movement of people to contain the coronavirus, disrupting supply chains and economic activity. Companies including metal producers have curbed their operations to critical activities, while cutting non-essential travel of its office employees to protect their workers against the disease. Below are the impact on their operations:
Freeport-McMoran said its Cerro Verde mine, which produced 1 billion pounds of copper last year, will be under care and maintenance for 15 days beginning March 16 after the Peruvian government declared a national emergency

Newmont said coronavirus-related government restrictions in Peru will require the company to safely cut down its mining operations at Yanacocha while gold production from leach pads and managing critical safety and environmental activities will continue.

Vale said copper concentrate output from its Voisey's Bay operations in Canada will be "reduced proportionally to the period of mine stoppage." Production at the site reached 25,000 metric tons last year. The shutdown will also impact an expansion project to convert the mine to underground operations, it said.

Vale is also reconsidering the timing of its planned Mozambique coal processing plants stoppage as a result of the outbreak.

Pan American Silver said it suspended operations at its four mines in Peru in accordance with government mandates to prevent the spread of the coronavirus

Rio Tinto Group's delayed $5.3bn copper mine project in Mongolia faces a further slowdown due to the impact of restrictions imposed in the nation to respond to the coronavirus outbreak.
For more insights on mining topics - please take a look at the latest edition of Mining Global.