Supply Chain & Operations
ACG, Glencore, and others acquire US$1bn mines in Brazil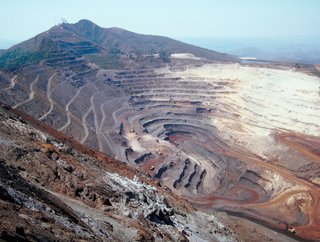 According to the statement, global mining company Glencore, Stellantis, the automotive conglomerate, and Volkswagen's battery unit PowerGo will back this deal.
ACG Acquisition Co. has bought two nickel-copper mines in Brazil for US$1bn, backed by Glencore, Stellantis, and PowerGo, to expand production and supply
ACG Acquisition Co. has announced it will buy two nickel-copper mines in Brazil. The Atlantic Nickel, a nickel sulphide mine in Santa Rita, and the Mineraçao Vale Verde (MVV) copper mine in Serrote from private equity firm Appian Capital Advisory for US$1bn. With an additional US$65mn for royalty on the MVV mine.
According to the statement, global mining company Glencore, Stellantis, the automotive conglomerate, and Volkswagen's battery unit PowerGo will back this deal. Providing a solid value proposition for ACG, a special purpose acquisition company (SPAC) that will be the only London-listed nickel sulphide producer of scale.
ACG investment partners in Brazil
Glencore, one of the world's largest commodity traders and mining companies, will invest US$100mn to become an off-taker of choice for ACG. This will allow ACG's nickel sulphide concentrates supply to Glencore's western European and North American refineries. Stellantis, formed in 2021 by the merger of Fiat Chrysler and PSA Group, will also provide an equity investment of the same amount. PowerGo, a subsidiary of Volkswagen, has also committed US$100mn to ACG for equivalent nickel units produced at the Santa Rita mine.
Leading mining investment fund, La Mancha, has also committed to making a US$100mn anchor equity investment in ACG, with additional funding from Royal Gold, who has also agreed to provide ACG a revolving credit facility and equity offering of US$300mn.
Upon closing, ACG will be renamed ACG Electric Metals and issue new shares, making Glencore, Stellantis, and La Mancha owners of 51% and leaving 49% for a free float.
Atlantic Nickel and MVV acquisition and optimisation
Following a complex bankruptcy process, Appian Funds acquired Atlantic Nickel in 2018. Identifying a chance to take advantage of over US$1bn sunk capital, they implemented a differential operating approach to restart the mine at first quartile costs. In January 2020, Santa Rita was successfully renewed following significant improvements to the mine plan.
Appian acquired MVV from Aura Minerals in 2018 after identifying Serrote as a rare standalone, construction-ready copper project with meaningful, precious metal by-product credits that could benefit from its technical arbitrage strategy.
Since then, they optimised Serrote's mine plan, updating the Definitive Feasibility Study and bringing the asset into production in May 2021 under budget and ahead of schedule, built the team at Atlantic Nickel from 40 to ~3,000 employees, providing significant local employment and benefits. And giving both mines an industry-leading ESG and safety record with a Lost Time Injury Frequency Rate of 0.18 and zero in 2022.
Now that Appian's exiting, open pit operations is expected to last until 2028, with a production capacity of 16,000 tonnes of nickel equivalent per year. From then on, it will become an underground mine, extending its life from eight to 34 years.
The company had initially listed the two operations for sale in 2021, taken then by Sibanye-Stillwater before the South African miner backed out of the multi-million deal months later, citing a "geotechnical event" at the Santa Rita mine in north-eastern Brazil. This led to a US$1.2bn lawsuit against Sibanye, with a trial set to begin in June 2024.
Things have turned around for the Santa Rita and Serrote mines. Both mines operate using hydropower for production and are now considering expansion projects. In line with the company's vision to consolidate the critical metals industry, ACG chief executive Artem Volynets told Reuters that the deal "will establish ACG Electric Metals as a premier supplier of critical metals into the Western EV value chain with best-in-class ESG and carbon footprint characteristics."