Supply Chain & Operations
Anglo Asian identifies significant copper reserves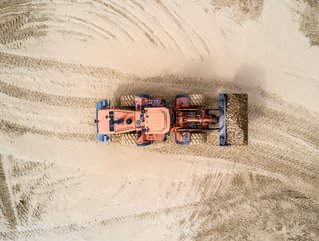 Xarxar hosts the Xarxar deposit and multiple other mineral occurrences
The development of a geological block model and open pit mining study are underway
Anglo Asian Mining plc, which primarily operates in Azerbaijan, has announced the discovery of substantial copper mineralisation at Xarxar. The mineralisation has been assessed through an initial exploration model.

The company is currently developing a geological block model and open pit mining study, which will be released soon. Anglo Asian conducted a thorough review and data verification process of information obtained from AzerGold CJSC, in addition to geological fieldwork, which gave the company the assurance that the Xarxar deposit contains noteworthy copper mineralisation.
AzerGold CJSC drilled 15 core drill holes at Xarxar with a total length of 4,923 metres. Three of the drill holes (totalling 1,140 metres) had been sampled and assayed by AzerGold CJSC. Geological core logging, sampling and assaying of the remaining drill core has been conducted by Anglo Asian. The Company has also reviewed other information acquired from AzerGold CJSC, including geochemical and geophysical data, maps, and interpretative reports.
The Company commenced a core drilling programme at Xarxar immediately following its acquisition. It has also constructed a portal and is developing an exploration tunnel towards the ore body.
Anglo Asian Vice-President, Stephen Westhead commented: "We are very excited about the acquisition of Xarxar and the potential copper that it can bring to the Anglo Asian production pipeline. Surface drilling and underground exploration tunnelling is ongoing, and the Company looks forward to reporting the results soon. Metallurgical test work is underway to assess the processing options. The Xarxar Contract Area has very good exploration potential with both known mineral occurrences and targets identified by the previously conducted ZTEM survey."