Supply Chain & Operations
Anglo Asian Mining highlights Garadag copper potential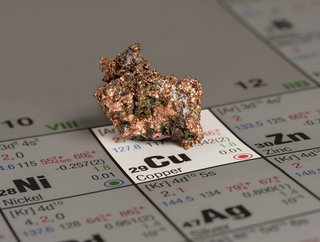 Anglo Asian acquired historic geological data from AzerGold CJSC relating to the Garadag Deposit, which is hosted within the Garadag contract area and located north of the Company's Gedabek and Xarxar contract areas.
The Garadag contract area was granted to Anglo Asian in July 2022
It has been confirmed by Anglo Asian Mining PLC (AIM:AAZ, OTC:AGXKF) that the Garadag porphyry deposit located in Azerbaijan's Garadag contract area has the potential to yield more than 300,000 tonnes of copper.
The company obtained historical geological data from AzerGold CJSC regarding the deposit, which is situated north of its Xarxar and Gedabek contract areas. While the initial assessment was not prepared in accordance with the JORC standard, the company plans to complete an evaluation program and prepare a mineral resource estimate using JORC procedures. The JORC resource is expected to be available by mid-next year.
"Garadag hosts very significant quantities of copper," said Stephen Westhead, vice-president of Anglo Asian in a statement. "It has the potential to meaningfully increase our production profile and alone provides us with considerable copper mineralisation."
"It is an important addition to the Company's growing portfolio of copper assets. While only a preliminary assessment, we are incredibly excited by Garadag's development potential, and believe it can produce between 20,000 to 25,000 tonnes of copper per annum. We are currently conducting further validation processes to provide additional confidence, including producing a JORC-compliant mineral resource estimate," he added.