Supply Chain & Operations
Baker Hughes announces major LNG order from QatarEnergy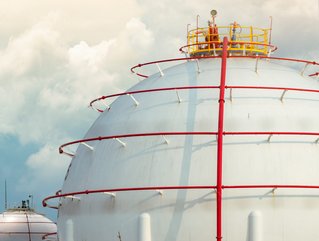 Order for main refrigerant compressors (MRCs) consists of six gas turbines and 12 centrifugal compressors, as part of two additional LNG "mega trains"
Project boosts Qatar's LNG production capacity from 110 million to 126 million tons by 2027, propelling Qatar as a leader in global LNG production
Energy technology company Baker Hughes has announced a new order from QatarEnergy to supply two main refrigerant compressors for the North Field South (NFS) project, which is set to be executed by Qatargas.
The project will involve two LNG "mega trains," representing an additional capacity of 16 million tons per annum (MTPA) and is expected to increase Qatar's LNG production capacity to 126 MTPA, positioning Qatar as a leader in global LNG production by 2027. Baker Hughes has been supporting Qatargas since the 1990s with core LNG liquefaction technology and this latest order will bring the number of LNG "mega trains" driven by Baker Hughes' energy solutions to 12.
The technology will contribute to improving the energy efficiency of the project through enhanced machine performance. The gas turbine/compressor trains will be packaged, manufactured and tested at Baker Hughes' Gas Technology facilities in Italy, and maintained and serviced at its site in Ras Laffan, Qatar. The North Field Expansion Project, of which the NFS project is the second phase, is set to increase Qatar's LNG production capacity from 110 MTPA to 126 MTPA by 2027.
"We are pleased to be a long-time partner to Qatar, helping to position the country as a leading supplier of LNG and helping to unlock more global capacity," said Lorenzo Simonelli, chairman and CEO of Baker Hughes. "LNG will enable the energy transition by acting as a more reliable, affordable and flexible energy source alongside other new energy sources, including renewables and hydrogen. As an LNG technology leader, Baker Hughes is committed to supporting the sector to capture, transfer and transform gas in a way that meets rising energy demand and reduces emissions."