Supply Chain & Operations
World to face major copper deficits by 2032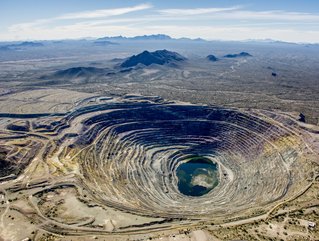 Codelco, which is Chile's state-owned mine, warned that global shortages may reach 8 million tonnes by 2032
Codelco, the world's biggest copper producer, has said that global shortages, due to high demand, may reach 8 million tonnes by 2032.
Several analysts predict a supply gap of six million tonnes per year for the next decade. The deficit is said to be due to the recent ramp up in the EV sector, as well as the clean energy sector.

Closing the deficit
It it said that in order to close the gap between supply and demand, the copper industry needs to spend more than $100 billion to build mines able to close what could be an annual supply deficit of 4.7 million tonnes by 2030.
"If new mining projects do not come into operation, the imbalance between supply and demand will begin to be noticed during the second half of this decade, in 2026," warned Maximo Pacheco, chairman of the board of Codelco.
Based on studies conducted by Chile's state copper miner, Pacheco said the world's energy transition to stop climate change will take demand for the orange metal from 25 million tonnes per year to just over 31 million tonnes in 2032.
This means the world would need to build eight projects the size of BHP's (ASX: BHP) Escondida in Chile, the world's largest copper mine, over the next eight years.