Supply Chain & Operations
De Grey Mining outlines new gold zone in Western Australia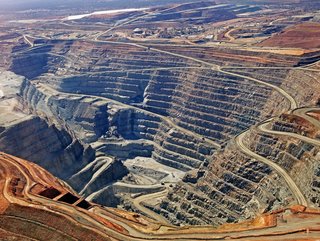 A new structurally controlled gold zone identified at Withnell South provides opportunity to increase shallow, open pit resources
De Grey Mining Limited announces a new exploration update from its recent RC drilling at the Withnell and Withnell South areas near the Withnell gold deposit in the Mallina Gold Project in Western Australia's Pilbara region.
The exploration activities, which are part of the company's efforts to expand its mineral resource, were conducted simultaneously with resource definition drilling at the Hemi deposits. The exploration at Withnell is focused on finding new areas of gold mineralisation and testing the potential for larger extensions of existing mineralisation in favourable structural locations. Improved structural and stratigraphic interpretations have led to the development of new targets both along the deposit and to the south.
In addition to exploration, metallurgical and geotechnical drilling and studies are underway at Withnell to convert existing resources into reserves for the ongoing definitive feasibility study. The RC drilling at Withnell South has intersected multiple new gold-bearing lodes across several sections, spanning 800m of strike. The mineralisation is open at depth and along strike, and terminates at the western end against a late WNW-trending fault. Future exploration will target potential offsets of the mineralized domain to the west along the fault.
De Grey General Manager Exploration, Phil Tornatora, commented: "The recent exploration activities and drill results achieved by the regional exploration team have identified a new structurally hosted mineralised zone at Withnell South and demonstrates the potential for De Grey to find substantial additions to mineral resources at the Withnell gold deposit. The new results at Withnell South are quite significant in that they open up the southern footwall structural position along the 7km long east-west Withnell trend. The discovery of Withnell South demonstrates the potential that remains to meaningfully increase the resource base and future production from our existing, structurally hosted, regional deposits. The results from the metallurgical hole highlight the down-dip continuity and grade of the main structure at Withnell which, combined with the new results at Withnell South, illustrate the exploration potential beneath and adjacent to the regional deposits."