Digging deep: using AI to unlock insight from Big Data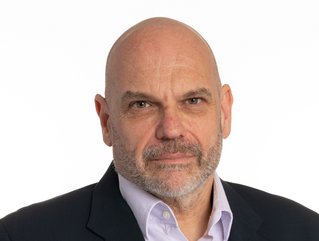 Big data can be analysed by computers to reveal patterns and trends within the mining industry.
Big data – extremely large, unstructured datasets that can be analysed by computers to reveal patterns and trends – is one of the most valuable commodities in the mining industry, enabling firms to improve cost effectiveness and operational efficiencies, while reducing business risk. In fact, analysis of big data increases a business's chance of making better strategic decisions by 69%, so the desire to harness the power of big data is understandable – but the question is how?
In today's globalised world, the complexities of fragmented digital ecosystems and teams located in multiple locations across the world are driving the demand for improved knowledge management in many industries, including mining. Business-critical decisions can often be made via non-traditional channels, such as instant messenger, webchats and electronic messages; this data is frequently stored on siloed legacy systems, leaving people unable to access it and unlock much-needed insight. Businesses are also required to deliver an increasingly large number of documents, including tenders, reports and evaluations, to comply with industry regulation and easy access to information is essential in order to do this efficiently. All of these data sources are stored in different repositories and may not even have a search interface to enable easy access. This is without even taking into account the millions of data points being generated daily during exploratory and mining operations.
AI-based software processes data more than 1,000 times faster than humans can, with extreme consistency and accuracy, reducing labour and time intensive processes and optimising asset management. Harnessing AI, Advanced Machine Learning and vector mapping technology will enable organisations to leverage unstructured data from multiple sources, to increase productivity, reduce wasted time and improve profitability. New solutions, such as those developed by iKVA, can be cloud-based for instant implementation and integration with existing workflow systems. This avoids costly upgrades to the legacy systems which are still frequently deployed by organisations in this industry.
Documenting and reporting
Mining firms invest considerable resources into producing complex documents, and accurate information is essential to limit business risk. AI technology can be used to ensure that documentation aligns with an organisation's existing internal standards and strategies, as well as complying with external regulations and certifications.
Tendering
With pressure to deliver cost efficiencies constantly increasing, preparing accurate tenders is crucial – but the process is time consuming, labour intensive and costly. AI solutions, such as iKVA's, can help procurement teams to identify, prioritise and respond to tender opportunities.
This new way of managing RFPs provides bid managers with actionable insights, with which to make faster business decisions, create stronger proposals and progress new projects rapidly. The same technology can proactively provide relevant information to bid writers, offering actionable recommendations based on previously defined goals.
Conclusion
The mining sector faces increasing pressure to meet the demand for raw materials, which are essential to the world economy. Leveraging advances in AI technology is an opportunity for leaders to unlock insight to inform operational efficiencies, optimise tender outcomes and gain valuable business insight.