Supply Chain & Operations
Ford criticises "inefficient" government mining permissions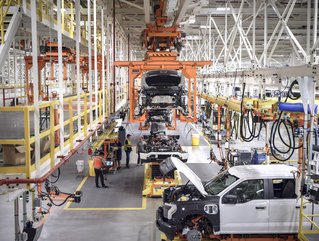 In a letter to the US Department of the Interior, the car giant Ford has asked the American government to speed up its current mining permission process
Ford has sent a letter to the Biden administration, asking the Department of the Interior to speed up its current process of issuing mining permits.
Ford has also requested that greater transparency is given about the permission process, and that the agency include emissions statements in its evaluations for permissions.
The issues with mining permits, and the delays affecting US mining operations
According to a report published in Automotive News, Chris Smith - the Chief of Government Affairs - has said that the time required for critical mineral mining operations to complete America's current permitting requirements can be up to 10 years.
In comparison, Smith stated, similar processes in Canada and Australia only require two to three years to complete.
This comes prior to Ford's recent letter to the Department of the Interior, which was submitted in response to the department's request for recommendations regarding its mining laws.
Ford heavily criticised the current processes, and asked the government to implement measures to address them.
In the letter, Ford labelled the current permitting process "lengthy, costly and inefficient", and said that it adds significant difficulty for American businesses that would seek to invest in critical mineral extraction and processing.
This is particularly felt in the mining of critical metals, like cobalt, graphite, nickel and lithium. The mining of such minerals is especially important for Ford, as they are key components of the batteries used within electric vehicles (EV). So, if the process is not accelerated, there are risks that the EV rollout could incur significant delays.
Alongside this, Ford asked for more funding to be provided to the research and mapping of American critical mineral deposits.