Supply Chain & Operations
Galiano awards mining contract for Asanko Gold Mine in Ghana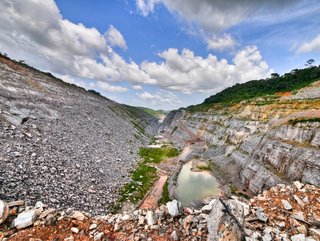 As specified in the 2023 Technical Report, the scope of the contract includes multiple mining deposits, and Abore is scheduled to begin in the fourth quarter of 2023
The Asanko Gold Mine in Ghana is set to reopen in Q4 2023 as a joint venture between Galiano Gold and South Africa's Gold Fields
Galiano Gold Inc. has announced the award of a mining contract for its Asanko Gold Mine (AGM) in Ghana. Galiano will manage and operate the mine as a 50-50 joint venture (JV) with South Africa's Gold Fields Ltd. The company announced that it had selected a contractor to restart hard rock mining operations at its Asanko Gold Mine in the fourth quarter after a competitive bidding process.
The company published a feasibility report for the Asanko Gold Mine in March 2023. According to the report, the project has an 8.5-year mine life and a robust after-tax net present value of US$343 million (using US$1,700 per gold ounce).

The annual production of gold in 2023 is estimated to double by 2025, with the output expected to rise from the current guidance of 100,000-120,000 ounces per year to approximately 250,000 ounces per year by 2025.
AGM is a multi-deposit complex with four major open-pit mining areas, which include Abore, Miradani North, Nkran, and Esaase - along with many satellite deposits along the Asankrangwa gold belt, as well as a 5 million tonne-per-year carbon-in-leach gold processing plant.

In total, 48.9 million tonnes of gold mineral reserves have been confirmed in the mine, with an average grade of 1.31 grams per tonne of gold mineral reserves. This equates to ‌2,068,000 tonnes of gold contained within the reserves.
Optimising the AGM for optimum productivity
As specified in the 2023 Technical Report, the scope of the contract includes multiple mining deposits, and Abore is scheduled to begin in the fourth quarter of 2023, and higher-grade mill feed is expected to begin in the second quarter of 2024.
However, to realise productivity and scheduling benefits while offsetting the impact of current inflationary pressures, the Abore and Miradani North mining fleet has been optimised to utilise 100-ton haul trucks. It is expected that optimising the fleet will result in considerable benefits for the operations of the company as a whole.
"Galiano remains on track to deliver on the life of mine plan described in the 2023 technical report, and we look forward to establishing the AGM as a significant Ghanaian gold mine, averaging nearly 220,000 ounces per year over an 8.5-year mine life," stated Galiano's CEO Matt Badylak.
Undoubtedly, Ghana represents one of the most essential mining spots in Africa, opening up some exploration opportunities for miners. However, in addition to having many natural resources like gold, bauxite, and diamonds, the country also has the necessary infrastructure and skilled workers to sustain these operations.