Supply Chain & Operations
GE's Pécresse appointed to head Rio Tinto Aluminium business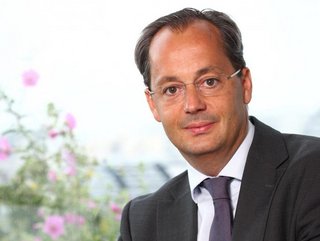 Jérôme Pécresse has been appointed to head Rio Tinto's Aluminium business. Pic: GE
Rio Tinto has appointed Jérôme Pécresse to lead its Aluminium business, succeeding Ivan Vella who is now CEO & MD of Australian mining company IGO
Rio Tinto is a global leader in aluminium, with a large-scale, vertically-integrated business: bauxite mines and alumina refineries as well as smelters producing aluminium certified as responsible. Managing the process from start to finish allows it to bring quality products to its customers reliably and efficiently: from high-grade bauxite for the global seaborne trade to sustainably sourced aluminium for beverage packaging to new, lighter alloys for the automotive industry. Rio Tinto's Canadian operations produce aluminium at low cost using clean, renewable hydropower.
Jérôme Pécresse is a French citizen with over 30 years of business experience, including senior leadership roles in global companies in the mining and energy fields. He joined GE in 2015, when GE completed its acquisition of Alstom's energy activities, as President and CEO of GE Renewable Energy. With 40,000 employees around the world, GE Renewable Energy had the broadest portfolio of equipment, projects and services in the industry, across hydropower, solar and storage, onshore and offshore wind, as well as for the electricity grid. At Alstom, Pécresse also led the company's Renewable Energy business.
Before joining Alstom in 2011, Pécresse spent 13 years in the mining and metals processing industry at Paris-based global industrial minerals producer Imerys in various roles and ultimately as Chief Operating Officer. Jérôme started his career at Credit Suisse First Boston and is a graduate from Ecole Polytechnique and Ecole Nationale des Ponts et Chaussées.
Pécresse brings wealth of experience across renewable energy, mining and strategy
Rio Tinto Chief Executive Jakob Stausholm said: "Jérôme brings a wealth of experience across renewable energy, mining, business development and strategy, ideal for shaping our industry leading aluminium business for a low carbon future. I look forward to welcoming Jérôme to Rio Tinto and to the diverse contribution I know he will make to our business at this critical moment for our industry."
Jérôme Pécresse said: "I am thrilled to be joining Rio Tinto to continue building a stronger and more sustainable global Aluminium business with our team around the globe. We have a key role to play in delivering on Rio Tinto's strategy and supplying materials needed in a low carbon world."
Rio Tinto produces some of the highest quality, lowest-carbon footprint aluminium in the world: the greenhouse gas emissions intensity of its managed Atlantic Operations smelters represents less than one-fifth of the industry average. It has a major presence in Canada. Through ELYSIS, Rio Tinto's joint venture with Alcoa, supported by Apple and the governments of Canada and Quebec, the company is helping to further develop a breakthrough smelting technology to produce aluminium with no direct greenhouse gas emissions, which is now being used in Apple products.
In 2018, Rio Tinto became the first company to receive certification from the Aluminium Stewardship Initiative (ASI) as producing "responsible" aluminium in Canada. Its diverse alloys are designed in response to customer needs. In 2019, it launched Revolution-Al, a new aluminium alloy developed to make lighter car wheels, which can help to make cars safer and more appealing to end consumers with reduced CO2 emissions.