Glencore and BHP lead positive outlook of mining industry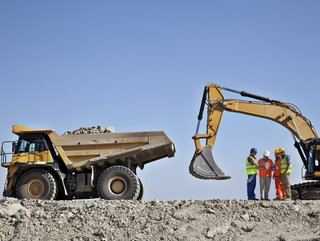 Brand Finance determines the relative strength of brands through a balanced scorecard of metrics evaluating marketing investment, stakeholder equity and business performance.
Brand Finance Mining's Metals & Minerals 2023 Report highlights Glencore as the most valuable mining brand, at $6 bn, followed by BHP, valued at $5.2 bn.
Brand Finance's Mining, Metals & Minerals 50 2023 report showcases the 50 most valuable mining companies as well as their strategies, including the push towards ESG-centered efforts.
Glencore (brand value up 50% to US$6 billion) is now the world's most valuable mining brand from its runner-up position in 2022, having swapped places with BHP (brand value down 10% to US$5.2 billion). Glencore also flies high in the category of brand strength, with its rating increasing from A+ to AA, accompanied by a significant 7.6-point boost in its brand strength index. This has resulted in a remarkable leap of 16 ranks, positioning Glencore as the 11th strongest mining brand globally. The mining brand's outstanding performance is attributed to its robust business model and an impressive revenue forecast, buoyed by a record-breaking 2022 fiscal performance.

Other highlights include Jiangxi Copper, a new entrant in the mining industry, which has debuted in the brand rankings as the fourth most valuable mining brand worldwide, with a brand value of $4.5 billion and a brand strength rating of AA-, making it the most valuable and strongest mining brand in China.

As China's largest copper producer, the mining brand has witnessed strong revenue forecasts and an impressive compound annual growth rate (CAGR) of 33% in yearly earnings per share (EPS) since 2019. With the global copper industry's growth being driven by the demand for electric vehicles, the transition to renewable energy systems, and copper replacing aluminium in computer and appliance parts, Jiangxi Copper is well-positioned to leverage this growth. Furthermore, the mining brand's commitment to ESG targets and initiatives has earned it a positive reputation and optimism, reflected in its brand performance this year.

South Korea's Posco has the highest Sustainability Perceptions Value of all brands, reflected in its contributions to a low-carbon circular economy. The mining giant has committed to achieving carbon neutrality throughout all steel making processes by 2050.
Savio D'Souza, Valuation Director at Brand Finance, commented: "The mining industry continues to play an increasingly integral role in the global economy owing to repercussions of the pandemic and geopolitical uncertainties. Mining brands therefore have a bright long-term outlook by capturing this business value through future proofing themselves to optimise engagement with stakeholders on key topics such as sustainability and talent attraction."