Supply Chain & Operations
Hillgrove flags copper growth at Kanmantoo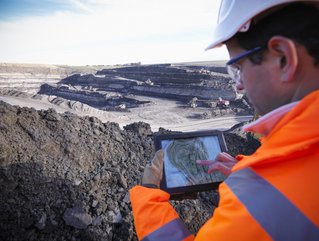 In total, nine diamond holes have been drilled to the end of January 2023 for 2,759.9 metres of drilling.
Hillgrove Resources believes that the Kamantoo mining project will be one of the least capital-intensive copper projects in the world
Hillgrove Resources Limited (ASX: HGO), also referred to as "Hillgrove", has shared an update on its drilling activities at the Kanmantoo Mine Lease, situated about 55 kilometers southeast of Adelaide in South Australia. As of January 2023, nine diamond holes have been drilled, covering a distance of 2,759.9 meters. These drilling activities in 2022-23 have been successful in expanding the mineralisation area around the Kavanagh lode system within the Kanmantoo Mine Lease. The Emily Star mineralization, which was previously mined via a shallow open pit by Hillgrove from 2013 to 2015, is located roughly 600 meters west of the Nugent Cu-Au zone.
The drill results (KTDD232-233) have confirmed the continuation of several Cu-Au zones previously mined at Emily Star open pit, indicating the need for further drilling to establish the extent of these Cu breccia zones. The primary aim of the Kavanagh drilling (KTDD234 and 234_W1) is to evaluate the northern extension of the Central Kavanagh Cu-Au system. The two drill holes have confirmed the continuation of the Kavanagh alteration zone to the north, hosting narrow regions of higher-grade copper breccia mineralization. The North Kavanagh Cu-Au zone, encountered in five drill holes (KTDD235 to KTDD238), is situated approximately 190m west of the proposed Kavanagh underground development. This mineralisation is additional to the West, Central, and East Kavanagh Cu-Au zones that were previously identified and incorporated in the May 2022 Kavanagh Mineral Resource Estimate. The drill holes suggest that the North Kavanagh Cu-Au mineralised zone has a minimum strike length of 100m and is open to the north and down plunge.
Commenting on the drilling results, Hillgrove CEO and Managing Director, Lachlan Wallace said: 'The latent capacity in the processing plant and tailings storage facility offers an opportunity to expand the annual production rate by incorporating additional work areas for relatively low incremental cost. The recent drilling program at Emily Star and North Kavanagh demonstrates the mineralisation envelopes in both areas extend at depth. Further drilling will be undertaken with view to establishing maiden underground resource estimates for both lodes, and pending results, adding into a future mine plan.'