Supply Chain & Operations
Hudbay Minerals to buy Copper Mountain in $439 mn deal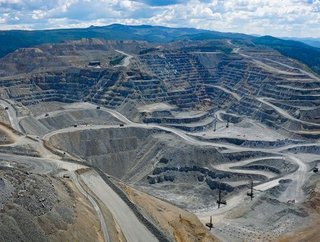 Credit: Copper Mountain Mining
The combined company creates the third largest copper producer in Canada
Hudbay Minerals has announced its plan to acquire Copper Mountain Mining Corp (CMMC.TO) in an all-share deal worth $439 million. The acquisition aims to enhance Hudbay Minerals' copper holdings and is part of a growing trend of mergers and acquisitions in the mining industry, as businesses seek to expand their copper assets. Copper is highly coveted because of its importance in the worldwide shift away from fossil fuels towards cleaner energy sources.
Peter Kukielski, Hudbay's President and Chief Executive Officer, commented, "This transaction represents a unique opportunity to combine complementary assets and leverage our technical expertise to create value for the shareholders of both Hudbay and Copper Mountain. We estimate that this combination could unlock US$30 million per year in operating efficiencies and corporate synergies, and it is accretive to Hudbay's key per share metrics. With an expanded copper production profile, a low-cost position on the copper curve and an enviable copper growth pipeline, the combined company is expected to generate robust cash flows through the cycle and achieve attractive returns by efficiently allocating capital to the highest risk-adjusted return opportunities in the combined project portfolio. Most importantly, the combined company will be underpinned by our shared commitment to the highest safety and ESG standards."
Edward Dowling, Copper Mountain's Chair of the Board of Directors, stated, "The strategic rationale of the transaction is compelling on many levels, and the combined company is well-positioned to create sustainable value for all stakeholders. This transaction provides Copper Mountain shareholders with an attractive premium and the opportunity to participate in a more diversified portfolio of three operating assets and a leading organic copper growth pipeline."
As per the agreement, Hudbay Minerals will offer 0.381 of its own common shares for each Copper Mountain Mining Corp share owned by shareholders. This deal puts the value of Copper Mountain at C$2.67 per share, which is an 18% premium compared to its most recent closing price.