Supply Chain & Operations
Hycroft continues drilling of higher grades at Hycroft Mine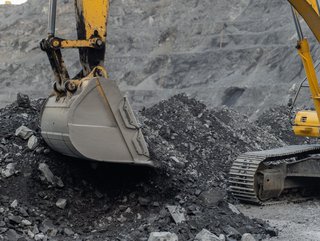 2022-2023 exploration drilling program returns promising results, with all 20 reverse circulation drill holes returning ore grade mineralisation
Hycroft Mining Holding Corporation, a gold and silver development company that owns the Hycroft Mine in Northern Nevada, has announced additional drill results from its 2022-2023 exploration program.
The 2022-2023 exploration drilling program comprised of approximately 30,000 metres of reverse circulation drilling, and approximately 7,500 metres of core drilling. The reverse circulation and core drilling to date has been conducted by National EWP of Elko, Nevada. Assays are being completed by Bureau Veritas and Paragon Geochemical Laboratories, of Sparks, Nevada.
Alex Davidson, Vice President of Exploration for Hycroft, said: "The initial drilling campaign has focused on higher-grade opportunities primarily in the Brimstone, Vortex, and Central zones. All 20 RC drill holes reported to date have returned ore grade mineralisation, of which 14 holes have outperformed the model resulting in higher grades than previously estimated or known.
"The results to date are very exciting as we established continuity between the higher-grade zones along structures. In addition, we continue to enhance the project economics through in-fill drilling that have demonstrated mineralisation in areas previously considered to be waste."
He added that Hole H22R-5671 drilled in Brimstone returned results with multiple intercepts extending high-grade gold mineralisation both the north and up dip of the known high-grade zones.
The high-grade silver Vortex zone continues to deliver positive results, with Hole H22R-5670 returning two significant intercepts demonstrating mineralisation continues south along the East Fault, Davidson continued.
He further stated: "Drilling in the Central Zone is delivering ore grade mineralisation where none was previously modelled. The grades we are seeing in the Central zone are more than double the average resource grade and extends mineralisation farther south than previously understood."
Successful Drilling
To date, the company said that it has successfully completed 24,000 meters of reverse circulation (RC) drilling and 3,600 meters of core drilling in its 2022 drilling program. Additional results from the RC and core drilling program are expected in the first quarter of 2023.
Over the course of November 2022, the Company began drilling targets in the Camel zone, just west of Vortex, it added.
Diane R. Garrett, President and CEO of Hycroft, concluded: "We continue to be extremely pleased with the positive results from our exploration program. The second phase of the drill program will continue through the first half of 2023.
"Once permits are received, we will be stepping out beyond the known resource area and drilling prospective high-grade targets identified within our vast land position."
Highlights from the recent drilling results were:
H22R-5671 returned 35 meters of 2.83 g/t gold and 35.59 g/t silver, including 17 meters of 4.81 g/t gold and 48.53 g/t silver.
H22R-5671 also returned a separate intercept of 14 meters of 0.29 g/t gold and 102.92 g/t silver.
H22R-5670 returned 93 meters of 0.70 g/t gold and 55.94 g/t silver, including 29 meters of 1.57 g/t gold and 98.88 g/t silver, and including 3 meters of 0.31 g/t gold and 163.5 g/t silver
H22R-5684 returned 56 meters of 0.73 g/t gold and 19.32 g/t silver, including 18 meters of 1.07 g/t gold and 32.22 g/t silver.
The Hycroft Mine is located on the western flank of the Kamma Mountains in the Basin and Range physiographic province of north-western Nevada. It is a large, epithermal, low sulfidation, hot springs deposit. Gold and silver mineralisation occurs as both disseminated and vein-controlled, with gold values ranging from detection to 8.8 ounces per ton, and silver ranging from detection to 647.5 OPT.
The deposit is typically broken into six major zones based on geology, mineralisation, and alteration. These zones include Brimstone, Vortex, Central, Bay, Boneyard, and Camel. Breaks between the zones are major faults.