Supply Chain & Operations
KSA announces stringent penalties for mining offenders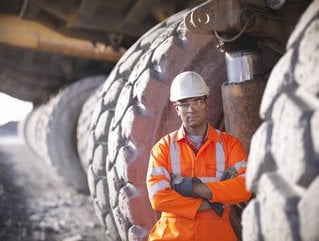 Industry and Mineral Resources Ministry says violators of new mining law could face heavy fines and up to two years in prison
Saudi Arabia's Industry and Mineral Resources Ministry has announced severe penalties for offenders of a recently introduced mining law in the Kingdom.
According to a statement from the Ministry, punishments for violators of the law include imprisonment for up to two years. The stringent penalties have been designed to protect the Kingdom's mineral wealth and ensure compliance with the mining law, which was brought into force two years ago, with the aim of attracting domestic and foreign capital to the sector.
The statement added that the Ministry will send teams regularly to mine sites to ensure that firms are complying with the law and to prevent fraud operations.
"Those who are found to be abusing the mine investment law by exploiting mine sites and selling products illegally will be jailed for up to two years or fined one million Saudi riyals (US$266,000)," the statement said.
It also pointed out that penalties could be increased if the offence is repeated by the same person.
Saudi Arabia's mining licences and reform plans
The Kingdom has granted hundreds of permits for mining activities in line with the new law, which is part of the country's Vision 2030 diversification efforts. Furthermore, it is intended to bring order to the country's chaotic mining sector. By doing so, Saudi Arabia hopes to attract investors into the industry, which is estimated to be worth US$266 billion.
In August of 2022, the Ministry issued 52 new mining permits – these included 21 exploration and production contracts. The remaining permits covered mine exploration and surveying, it added.
The latest issue of permits brought the total number of licences awarded to local and foreign investors to 2,159 since the cabinet endorsed the new law. The Riyadh region has seen the largest investment interest, with 511 mine projects, followed by the Western Mecca area, which has 399 permits.
In 2021, Saudi officials said that the Kingdom aims to attract nearly US$30 billion investment into the mining industry by 2025. They added that revenues in 2020 from mining operations exceeded US$1.3 billion – these figures are expected to double by 2030.