Supply Chain & Operations
KSA's SWCC signs agreements for brine mining projects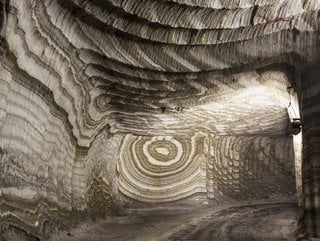 Projects will extract bromine and other salts and minerals for use across Kingdom's oil & gas, petrochemical, pharmaceutical and metallurgical industries
Saudi Arabia's Saline Water Conservation Corporation (SWCC) has announced that it has signed agreements with local and international companies to convert the brine waste stream from reverse osmosis desalination plants into useful chemicals and salts for Saudi-based industries.
According to an Arabic-language infographic tweeted by SWCC, the projects will extract bromine and other valuable salts and minerals, such as lithium, potassium, magnesium, calcium and sodium from brine for use across the Kingdom's oil & gas, petrochemical, pharmaceutical and metallurgical industries.
It added that by 2024, the production of bromine in the Kingdom under the agreements is expected to touch 16,000 tonnes, which will meet 30% of local market demand.
SWCC said that investments in desalination brine mining are expected to reach US$213 million by 2024 and will rise to $2.1 billion by 2030. It stated that the initiative will contribute as much as $400 million annually to the Kingdom's GDP by 2030.
In 2021, the company said that construction work on the first desalination saline mining facility in the Kingdom had begun.
The company highlighted that it produces more than four billion cubic metres of brine each year, and according to its 2021 Sustainability Report, its brine commercial investment aims to leverage the brine resources at its Jubail, Yanbu, and Ras Al Khair desalination plants through strategic partnerships with investors and manufacturers.
As part of this investment, SWCC has also obtained permits for a Zero Liquid Discharge (ZLD) technology that will enable brine to be converted into mineral by-products that can be utilised in different industries.
Water for the Kingdom
As a government institution, SWCC's mandate is to lead seawater desalination in the Kingdom and deliver desalinated water to various regions across the country. In October 2022, the governor of SWCC revealed that Saudi Arabia produces more than nine million cubic metres of desalinated water every day. He added that the water is transported across the country to different cities, from the Kingdom's coasts.
This water is used in both urban environments and as a water source for agriculture, and that SWCC has achieved the lowest energy consumption in this industry, in the Kingdom – by 2.7 kilowatts per cubic metre of desalinated water.
SWCC has also signed an agreement with the European House Group to work on a number of economic, strategic and technical research in the desalination industry, in addition to exchanging experience, strategic studies and transferring knowledge in the field of water desalination and environmental research.