Loosening China's stranglehold on battery graphite supply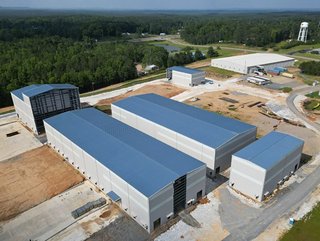 Westwater's Kellyton graphite processing plant
Westwater Resources draws attention to the Chinese government's announcement it would place export restrictions on graphite
Today, China produces nearly 100 percent of the processed graphite that is used in electric vehicles. It also refines more than 90% of the world's graphite into the material that is used in virtually all EV battery anodes, which is the negatively charged portion of a lithium-ion battery. An average EV in the United States contains approximately 175 pounds of processed graphite. However, the United States currently has no domestic production of natural graphite and no domestic processing of graphite into anode materials for EV batteries. Citing "national security", that is to say as Beijing responds to US-led restrictions on technology sales to Chinese companies, it will, from December 1, require Chinese exporters to apply for permits to ship two types of the material, including "high-purity, high-hardness and high-intensity synthetic graphite material and natural flake graphite and its products."
Production of graphite
Graphite for batteries can be produced either from mined material, which is called "natural" material, or in a synthetic process using petroleum feedstocks. The latter helps the cell to charge more quickly and hold that charge for longer, however it is more expensive to produce. Westwater Resources, an energy technology and battery-grade natural graphite company, is committed to changing the global supply imbalance, at least as far as the USA is concerned by providing a domestic supply of natural graphite and a domestic source of graphite processing for the EV market. Westwater is currently building its Kellyton Graphite Processing Plant, which will supply processed graphite to the EV market beginning in early 2025. In addition, Westwater Resources is designing and planning its Coosa Graphite Project located across 41,965 acres (~17,000 hectares) in Coosa County, Alabama. It is the most advanced natural flake graphite deposit in the contiguous United States, which is scheduled to begin mining natural graphite by the end of 2028. The Kellyton Graphite Processing Plant and the Coosa Graphite Deposit are both located in east-central Alabama.
US based graphite
"The announcement of export curbs by China highlights the importance of standing up a battery grade graphite anode industry in the United States to support the energy transition," said Terence J. Cryan, Executive Chairman of Westwater Resources. "Since nearly 100 percent of global graphite anode material is coming from China this year, diversity of supply is in the country's best interest. Westwater's Kellyton Graphite Processing Plant is ready to lead the way."
Westwater is focused on developing an advanced battery graphite business in the state of Alabama. As society grows more dependent on energy sources more sensitive to our environment, minerals such as graphite play important roles in our energy future. The company's experienced staff and extensive technical expertise sets it apart from its peers and provide a strong platform for energy minerals exploration and development.