Supply Chain & Operations
M&A in Brazil's mining industry increased by 75% in Q1 2023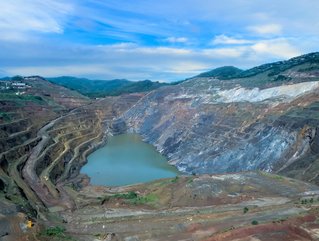 As reported in March, Ternium S.A. paid approximately US$124.5mn to increase its involvement in the Usiminas control group to 51.5%.
After last October's presidential elections, Brazil's mining sector entered a deal-making period and experienced 75% M&A growth in Q1 2023
GlobalData's Deals Database shows that Brazilian mining companies announced 14 M&A deals worth US$180.4mn in Q1 2023. As reported in March, Ternium S.A. paid approximately US$124.5mn to increase its involvement in the Usiminas control group to 51.5%. The transaction approved by Brazil's antitrust authorities was the industry's largest disclosed deal in the first quarter.
Ternium, the Steelmaking group controlled by Italian-Argentine industrial conglomerate Techint Group, joined Japan's Nippon Steel & Sumitomo Metal Corp as part of Usiminas' controlling bloc in November 2011. As a tussle for control of Brazil's largest flat steel producer, Termium paid US$249mn for a stake in Brazilian rival Usiminas from Previ in 2014; at the time, the Ternium-led group accrued about 38 percent of the latter's voting capital.
Who's acquiring who?
A thorough analysis of the disruptive themes, the M&A activity, and the most notable deals are included in GlobalData's Mining Industry Mergers and Acquisitions Deals by Top Themes report.
Although, M&A activity in Brazil decreased in value terms by 96% in Q1 2023 compared to the previous quarter's total of US$4bn. However, it increased by 75% in related deal volume in Q1 2023 versus the last quarter and was 367% higher than in Q1 2022.
This is not surprising as a September 2022 report by BNamericas revealed that M&A in Brazil's mining sector was heading towards a deal-making period in 2023 after the presidential elections in October. Based on the plans of several companies and investors.
However, according to GlobalData Mining Intelligence Center, below are the top five M&A deals in Brazil's mining industry from 2022.
Top 5 M&A deals by value in the Brazilian mining industry since 2022
In October 2022, Vale acquired Cosan in a US$4000mn deal

G Mining Ventures Corp acquired Tocantinzinho Gold Project Franco-Nevada (Barbados) in an asset transaction deal worth US$250mn in July 2022

In April 2022, Vale SA - Iron Ore and Manganese Mines also had an asset transaction deal worth US$215mn with J&F Investimentos

Santa Cruz Graphite Project entered an asset transaction deal worth US$28mn in April 2022

In March 2023, Ternium Investments acquired more stakes in Usinas Siderurgicas de Minas Gerais
The continued growth in M&A activity in Brazil's mining sector in the past year can be attributed to a combination of macroeconomic factors and the economy's positive outlook since President Lula Da Silva emerged. However, the government's agenda for privatising state-owned companies has expanded access for private actors.
For Brazil's mining industry, this growth in M&A may help extractive companies increase their market share, and consequently help the firm gain economies of scale and compete internationally for the supply of critical materials.