Oil & gas firms opening up on ESG data following demands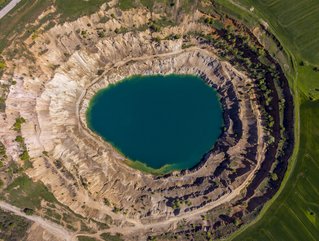 The sector is in agreement as almost all (92%) believe satellite connectivity is key to improving the effectiveness of IoT solutions focused on bettering business sustainability.
More than a third of oil and gas firms report they are sharing environmental, social and governance-focused data, as investors ask for more evidence
In the face of increasing investor pressure to demonstrate that they are working to combat climate change, new data indicates that oil and gas companies are more willing than any other commercial land-based industry to share ESG data with investors.
A recent study conducted by Inmarsat, found that 35% of oil and gas companies are currently utilising internal environmental, social, and governance-focused (ESG) data to engage investors proactively on the subject of sustainability. This puts them in front of any remaining enterprises studied, including transport (32%), mining (31%), utilities (25%), and farming (23%).
The insight comes at a time when the sector is having trouble attracting new investors and is being scrutinized more closely for meeting sustainability goals2. In the United States, for instance, the overall energy sector is receiving roughly half of VC investment compared to businesses services, health and life sciences, and information technology.
Lack of real-time measurements is a barrier
A significant number of oil and gas businesses report that they are still having trouble measuring tangible outcomes, despite their willingness to engage on ESG data. Two out of every five respondents (43%) and 39% of those polled agree that it is challenging to measure progress against metrics that are focused on the environment. Businesses also believe that by making better use of technology and data, they could better measure and comprehend their progress. While 47% believe automation and digitalisation of the data collection process are required, more than half (51%) believe that granular, real-time data would assist in more accurately measuring progress.
Satellite-enabled IoT provides a solution
Connected Internet of Things (IoT) devices, according to the majority of oil and gas companies, are the key to making that better use of data to understand sustainability progress. Over the next 12 months, more than three quarters plan to increase their use of Internet of Things (IoT) solutions to accurately measure and comprehend the impact of their sustainability initiatives, and 81% believe that these tools are essential to enhancing sustainability.
Given the industry's significance in the transition to a low-carbon future, the anticipated increase in IoT usage among oil and gas companies may have a significant impact on overall sustainability outcomes.
Damian Lewis, Market Development, Commercial and Digital Solutions, Inmarsat, said "Oil and gas companies hold the power to enable a faster energy transition. They can help reduce emissions at pace through their own process improvements, as well as supporting renewables and accelerating electrification." "Given the widespread influence of the sector, it is encouraging to see the sector responding to ongoing pressure and be willing to share data to prove their sustainability credentials."
"With oil and gas set to play a pivotal role in achieving Net Zero, the potential longer term impact of satellite-connected IoT devices is immense. IoT solutions can play a central role in helping firms improve legacy business processes, reduce their environmental impact, and back their claims up with real data."