Supply Chain & Operations
Perenti wins contract extension for Senegal's Mako Gold Mine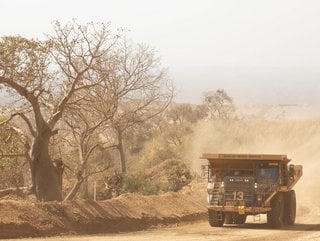 $185m valued contract awarded to subsidiary AMS, and will run over a period of four years, commencing from January 1, 2023
Perenti, the Australian diversified global mining services group, has said that its surface mining business in Africa – African Mining Services (AMS) – has been awarded a contract extension for surface mining activities at Resolute Mining's Mako Gold Mine in Senegal.
In a statement, the company said that the contract is valued at approximately US$185 million, and will run over a period of four years, commencing from January 1, 2023. The scope of work for the contract includes load and haul, drill and blast, and grade control and crusher feed, it added.
Located in Mako, Kedougou in Senegal, the mine is a high quality, open pit mine with several near-mine exploration opportunities. It is owned and operated by Resolute Mining's Senegalese subsidiary, Petowal Mining Company – which is 90% owned by Resolute, and 10% owned by the Senegalese Government.
Through AMS, Perenti has provided surface mining activities at the Mako mine since 2017. This contract extension includes updated commercial conditions and is in-line with Perenti's Capital Management Policy, the company said.
Perenti added that it will look to optimise the management of the existing fleet and equipment at the project, which is forecast to have a low capital expenditure requirement and generate sustainable returns.
The project currently runs with 3 main production excavators, 14 CAT 777F trucks, 7 DPI Panteras rigs.
Mark Norwell, Managing Director & CEO of Perenti said: "The Mako project has been a part of the AMS portfolio for several years and we are pleased that our strong operational performance and relationship with Resolute Mining, has allowed us to execute this contract extension, which supports our 2025 Strategy.
"We are confident that our dedicated, predominantly local workforce will continue to deliver value for our client. We look forward to continuing our relationship with Resolute Mining at the Mako project as we seek to deliver enduring value and certainty for all our stakeholders."
Unchanged Guidance
The extension of the Mako contract does not have a material impact on Perenti's FY23 guidance, which remains unchanged and as announced on 19 December 2022, the statement continued.
As per that statement, Perenti said that operations had shown a positive momentum towards the end of the calendar year, with that trend set to continue in 2023. It noted that the company has secured improvements to commercial conditions across several Australian and African projects, including retrospective rate adjustments in relation to work that has previously been completed.
Furthermore, the company said that its subsidiary Barminco has been awarded a new contract for development work at Evolution Mining's Ernest Henry underground gold and copper mine and has secured a variation to expand its work scope at Regis Resources' Garden Well mine.
On 14 November 2022 Perenti updated its FY23 guidance to forecast FY23 revenue of between $2.6 billion to $2.7 billion, EBIT(A) of between $215 million to $230 million, net capital expenditure of approximately $340 million and leverage of between 1.1x and 1.2x.
With the announcement of improved commercial conditions and in consideration of securing work at Ernest Henry and scope growth at Garden Well, Perenti now forecasts that the Company's FY23 revenue will be between $2.7 billion and $2.9 billion, and EBIT(A) will be between $230 million and $250 million. Net Capital Expenditure remains unchanged at $340 million, it concluded.