Supply Chain & Operations
Rio Tinto begins construction of new billet casting centre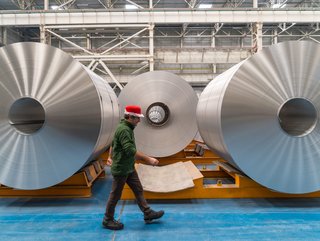 Rio Tinto expects the billet expansion will be commissioned during the first six months of 2025.
Rio Tinto has started construction on the expansion of its aluminium billet casting centre in Alma, Quebec
Rio Tinto has begun construction to increase its capacity to cast low-carbon, high-value aluminium billets by 202,000 metric tonnes at its Alma, Quebec smelter.
Upgrades to the billet casting centre will feature advanced equipment, including furnaces, casting pits, coolers, handling, inspection, sawing, and packaging systems. This is expected to cost C$240 million (US$178.2M) and will enable the incorporation of hydropower into the aluminium production process, as well as the creation of billets.
The project is expected to generate an estimated economic impact of more than $200 million for Quebec, create approximately 40 new permanent jobs and help support the 770 existing jobs at the Alma smelter.
Sébastien Ross, executive director of Rio Tinto Aluminium's Atlantic operations, said: "This expansion of our low carbon billet casting capacity in Quebec will allow us to better meet our customers' growing demand for high quality alloys and value-added products made with renewable hydroelectricity. We are pleased to have started construction this spring as planned and to be able to rely on the expertise of qualified employees, world-class Quebec equipment manufacturers and our partners to bring this project announced last year to fruition."
Billeting is a crucial stage in the process of manufacturing aluminum. After the metal has been smelted, it is poured into a mold or shape and subjected to high pressure to facilitate casting.