Supply Chain & Operations
Royal Gold acquires position at Nevada's Cortez complex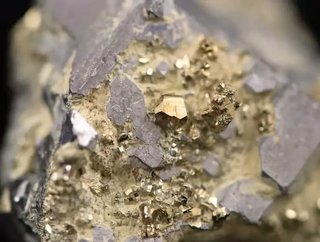 Royal Gold has further consolidated its royalty position at the Cortez gold complex in Nevada with $204m deal
Royal Gold (NASDAQ: RGLD) has further consolidated its royalty position at the Cortez gold complex in Nevada - which produces 27 million ounces of gold.
Royal Gold has acquired two portions of a gross smelter return royalty (the "Idaho Royalty") that together cover a large area including the Cortez mine operational area and the entirety of the Fourmile development project in Nevada (the "Cortez Complex") from certain holders who are successors in interest to Idaho Mining Corporation for cash consideration of $204.1 million. The area within the Cortez Complex is owned or controlled by Nevada Gold Mines LLC ("NGM"), a joint venture between Barrick Gold Corporation ("Barrick") (61.5% owner and operator) and Newmont Corporation ("Newmont") (38.5% owner), with the exception of the Fourmile development project which is 100% owned and operated by Barrick.
"Cortez is a cornerstone asset for Royal Gold, and this acquisition increases and expands our interest at one of the world's most prolific gold mines, which is operated by two of the leading companies in the gold business," Royal Golropd CEO Bill Heissenbuttel said in a news release.
"The royalty covers areas similar to those covered by the Rio Tinto royalty that we acquired in August, 2022, with the important difference that the Idaho royalty includes the existing Robertson deposits," Heissenbuttel said.
Following the royalty acquisition, Royal Gold has reorganized its multiple royalty interests at the Cortez complex and divided them into two zones: the "legacy zone" and the Cortez complex zone.