Supply Chain & Operations
Teck, Agnico Eagle close San Nicolás copper JV in Mexico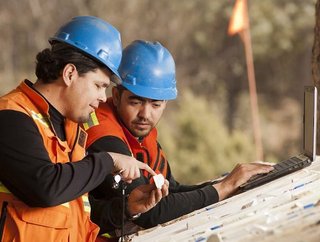 Geologists at Agnico Eagle Mines' La India project in Chihuahua state
Teck and Agnico Eagle are now 50/50 joint venture partners at San Nicolás, working together in the development of high-quality copper
Agnico Eagle Mines and Teck Resources announced that the previously announced joint venture to advance the San Nicolás copper-zinc development project has closed.
Teck and Agnico Eagle Mines have inked a joint endeavor investors understanding by which Agnico Eagle through an entirely possessed Mexican auxiliary, will take a half stake in Minas de San Nicolás (MSN) for $580 million. At San Nicolás, Teck and Agnico Eagle are now 50/50 joint venture partners, collaborating to advance the project's permitting and development in the state of Zacatecas.
Two of Canada's biggest mining companies teamed up last year in Mexico at San Nicolás — one of the country's largest undeveloped volcanic-hosted massive sulphide deposits and among the largest globally.
In 2021, Teck estimated that San Nicolás had proven and probable reserves of 105.2 million tonnes with more than 2% copper equivalent, 1.12% copper, 1.48% zinc, 0.4 grams of gold per tonne, and 22 grams of silver per tonne.
In March 2021, Teck finished a prefeasibility study on San Nicolás that looked at open-pit, truck-and-shovel, processing, and flotation operations. The study estimated that the mine would start producing in 2026, have a 15-year life, and produce 63,000 tonnes of copper and 147,000 tonnes of zinc in concentrate annually for the first five years.