Supply Chain & Operations
Vale appoints sustainability chief for energy transition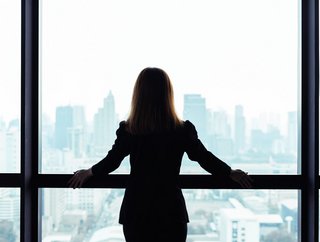 Previously, Olson was VP for global strategic relations with Freeport-McMoRan
Emily Olson will guide the company's strategy as it navigates the road to net zero and the energy transition
Vale has appointed Emily Olson as the chief sustainability and corporate affairs officer of its energy transition metals business, Vale Base Metals, with effect from April 24.
In accordance with previous disclosures, Olson will play a pivotal role in positioning the standalone base metals business as a premier global transition metals platform. She brings nearly 20 years of leadership experience to Vale from highly regulated and capital-intensive industries in the US and UK.
"We are thrilled to have Emily join Vale at this exciting juncture," said Deshnee Naidoo, Executive Vice President of Vale's energy transition metals unit. "She has a proven track record with deep industrial and resource experience and a demonstrated ability to build relationships, with a strong personal commitment to the role of business in promoting sustainable development. I am confident she will make an immediate contribution as we accelerate our transformation."
Olson previously served as Freeport-McMoRan's Vice President for Global Strategic Relations. In that position, she drove global strategic initiatives with governments, partners, and other external organisations, integrated global advocacy and communications strategy, and assisted with non-technical risks throughout key project developments.
"I am incredibly pleased to be joining the base metals team at such a critical moment for the energy transition, the mining industry, and for Vale," Olson said. "Now more than ever, the mining industry has an essential role to play in helping the world decarbonize sustainably and responsibly. For me, it is imperative we continue our work to build trust and strong partnerships with stakeholders, governments and the communities where we operate. Vale is positioned with excellent assets, strong leadership, and a deep commitment to sustainability and creating long-term value."