Supply Chain & Operations
Vision Blue Resources to invest £25mn in Cornish Metals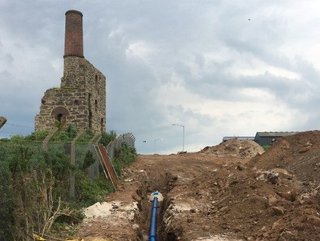 Investment from Vision Blue Resources, which provides an approximate 27% shareholding in Cornish Metals, will advance South Crofty tin project in Cornwall
Vision Blue Resources (VBR) is investing £25mn in Cornish Metals to advance the South Crofty tin project.
The investment provides an approximate 27% shareholding in the company and will enable Cornish Metals to complete a feasibility study into bringing the mine back into production using modern mining technology.
VBR's strategic investment leads a £40.5mn fundraising by Cornish Metals that will be used to advance the reopening of South Crofty. This involves the dewatering of the mine, resource drilling, completion of a feasibility study, evaluation of additional downstream beneficiation opportunities, and on-site early works in advance of a potential construction decision.
Sir Mick Davis, CEO of Vision Blue Resources, said it was founded to invest in the supply of the commodities necessary to facilitate the transition to clean, green energy.
"We are pleased to support Cornish Metals' team because investment in South Crofty has the potential to produce tin responsibly to address an expected supply shortfall," he said. "Restarting production at this historic underground mine, within the existing footprint and with the benefit of modern production techniques, is being enabled by VBR's commitment to invest.
"We have created an opportunity for the management to deliver real benefits which clean up the historic mine works, create employment and demonstrate clear, social and economic change for local communities which will be supported for years to come. Furthermore, the mine is expected to be one of the largest tin producers globally and to supply the needs of the UK market in entirety, thereby helping it to reach its decarbonisation targets."
The Cornish Metals opportunity is based on an advanced, scalable asset with a clear path to production and committed management; operating in an established mining jurisdiction with low logistics, processing and technology risk; and the implementation of an ESG framework to deliver shared value for society and economy.
Demand for tin is expected to increasingly outstrip supply in coming years driven by growing demand from the electronics sector, EVs, and renewable power, especially solar cells. Since March 2021, LME cash tin prices have risen from approximately US$25,000 per tonne to in excess of US$40,000 per tonne today.
At the same time there is no primary mine production of tin in Europe or North America and the metal has been designated as a mineral critical to economic and national security by the USA.
South Crofty is a fully permitted underground tin mine, located in Cornwall. It is one of the world's highest-grade tin projects not currently in production. Vision Blue Resources believes it has the potential to be among the lowest cost producers globally, and the previous operating mine has significant infrastructure in place.
It also has the potential to deliver significant environmental benefits through use of modern mining and environmental technologies, and opportunities for further downstream growth.