Global metal exploration investment reaches four-year high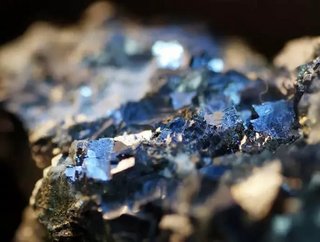 Metal mining exploration is on the rise, with investment into exploration quadrupling throughout 2017 according to a new report. World Exploration Tren...
Metal mining exploration is on the rise, with investment into exploration quadrupling throughout 2017 according to a new report.
World Exploration Trends, a report form S&P Global Market Intelligence, has revealed that the annual exploration spending has increased for the first time in four years, signalling a significant upswing across the world.
Global spending in the search for nonferrous metals rose to around $8.4 billion in 2017, which is a notable increase from investment in 2016 totalling $7.3 billion.
Mark Ferguson, Associate Research Director at S&P Global Market Intelligence, says: "Improved equity market support for explorers allowed many companies to launch or resume drill programs on their most promising projects. Although the main focus was on gold, exploration targeting base metals assets also rebounded in the second half of the year, and the battery metals attracted particular attention. In the last quarter of 2017, there was a sharp increase in reported drill results, and financings closed the year on a high note.  As a result, our year-end measure of exploration sector activity reached levels not seen since early 2013."
Some of the key takeaways from the report:
Despite the overall increase in exploration investment, in the face of funding challenges faced by some junior companies early in the year, the number of explorers with spending plans declined slightly, by 3% year-over-year to 1,535 companies.
Some of the bigger players in the market, which are defined by revenues >US$1 billion, continue to allocate only a small proportion of their revenues to exploration efforts.
 
Related stories:
Mining and metal deals reached $51 billion in 2017
42% of Australian mining leaders to increase spending in 2017-2018
A stable and better regulated mining industry could see investments soar in South Africa
One thing that is still of no real surprise, is that riskier exploration remains relatively unattractive.
Geographically, Canada, Australia and U.S. race out in front as the leaders of the exploration investment pack, with allocations totalling US$5.55 billion.
The top 10 countries accounted for 70% of the US$7.95 billion global surveyed total.
Looking at the actual metals, gold led the way to a higher global budget in 2017.  Battery metals exploration saw a huge surge, with lithium exploration allocations in 2017 more than doubling year-over-year, while cobalt-focused exploration also increased strongly.
"Despite significant market volatility, the generally positive trend in metals prices has continued in early 2018; we therefore expect the global exploration budget for 2018 to increase by a further 15% to 20% year-over-year."