SafeAI Prepares for Shift to Autonomous Mining Machinery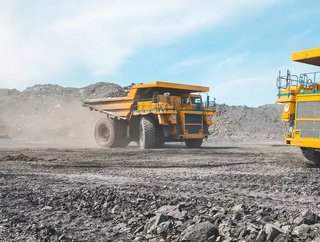 SafeAI, a 2017 start-up, is expanding fast and is ready for autonomy to increase in demand as the industry strives for safety and efficiency
Safety is a crucial consideration when carrying out mining projects. Heavy machinery is one of the main contributors to the level of risk in mining operations. SafeAI provides autonomous heavy machinery solutions for mining applications to support safe and efficient mining practices.
The technology company, based in California, has experienced significant development since its founding in 2017. SafeAI has made some successful connections over the past few years and has partnered with some of the major organisations in the industry, including a leading company in off-the-road (OTR) tyres, Goodyear. 
What is the Aim of SafeAI?
SafeAI is committed to improving efficiency and safety in mining operations. The company has successfully implemented artificial intelligence (AI) into mining vehicles - from road-legal vehicles like pickup trucks to heavy machinery like dump trucks and loaders. Despite the restrictions of the global pandemic, the company has been able to maintain development progress.
Leading Autonomous Vehicle Adoption
According to David Prusinski, Chief Revenue Officer at SafeAI - who was promoted to the position in April 2021, 'Heavy industry is on the brink of a period of mass adoption for autonomous technology. [...] Now that we've seen the value and impact of automation for safer, more efficient construction and mining sites, there is no going back'. 
With that in mind, the company has announced the expansion of its business, including the acquisition of a new office in Perth, Australia, and a move into the Canadian mining industry - which was accountable for 7.8% of the country's overall GDP last year. Bibhrajit Halder, Founder and Chief Executive Officer at SafeAI, believes the industry is nearing the implementation of autonomous machinery and SafeAI will be at the forefront of the shift. 
'At SafeAI, we believe autonomy has the power to create smarter, safer, more productive heavy industry. With flourishing construction and mining sectors, Canada is a natural fit for our business', says Halder. 'As we continue to grow our business to meet the rising demand for autonomy, we're proud to also expand our executive team. With years of leadership experience, a proven track record of spearheading growth, and knowledge of the Canadian market, David brings an invaluable perspective to our team as we continue to scale our organisation and transform off-road autonomous projects globally'.