Caterpillar Introduces New 824K Wheel Dozer for Improved Efficiency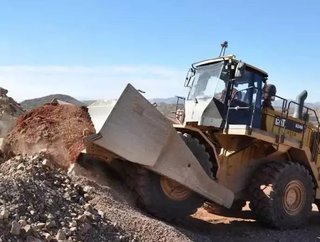 Designing and manufacturing equipment for the mining industry is an art form, and Caterpillar has perfected the process.Building on the solid performanc...
Designing and manufacturing equipment for the mining industry is an art form, and Caterpillar has perfected the process.
Building on the solid performance of predecessor models, Caterpillar Inc. has launched the new Cat® 824K Wheel Dozer, delivering efficient productivity with long-term durability for optimum value. The new wheel dozer features enhancements in safety, serviceability and machine management, including engineering refinements in its power train, operator station and structures.
The 824K equipment boasts a net power rating of 405 horsepower (302kW) with a maximum operating weight of 74,966 pounds. With a six blade configuration ranging in capacity, the 824K is customized for production dozing, stockpile dozing and cleanup work.
Fuel-efficient engine
The wheel dozer features the Cat C15 ACERT™ engine, a newly designed electronically controlled fuel system that features engine idle shutdown system to conserve fuel by limiting idling time. The shutdown feature also ensures the engine is not stopped until operating temperatures have stabilized.
The Cat C15 ACERT™ engine is equipped with drive train efficiency, fuel economy and travel speeds that are further enhanced with the lock-up clutch in the Cat torque converter, a recently added feature that reduces both drive train power losses and system heat.
According to Caterpillar, "For further drive train efficiency, the smooth-shifting, electronically controlled, 4F/4R Cat power shift transmission can be set by the operator to automatically upshift or downshift based on machine speed. In addition, the Single Clutch Speed Shifting controls allow the 824K to carry momentum through range shifts for high productivity and fuel savings."
Bigger is always better
The massive design of the 824K Wheel Dozer integrates a full box-section rear frame designed to resist twisting forces and shock loads, which are typically encountered in heavy dozing. Caterpillar has implemented new steering cylinder mounts designed to effectively dissipate steering loads into the frame, and axle mounts for heavy-duty components, adding overall structural integrity. Overall, the purpose-built structure of the 824K results in significant cost savings and sustained optimum performance over the life cycle of the vehicle.
824K Wheel Dozer Specifications:
Engine: Cat C15 ACERT
Net power, hp (kW): 405 (302)
Torque, net, lbf-ft (N∙m): 1,479 (2 005)
Emissions rating: Tier 3/Stage IIIA equivalent  or Tier 4 Final/Stage IV 
Operating weight, lb (kg): 74,966  (34 004)
Blade capacities, yd³ (m³): 6.6-21.1 (5.0-16.2)
Transmission type: 4F/4R planetary PS
Travel speed, mph (km/h): 21.6 (34.8)
Safety in mind
The new 824K wheel dozer was designed with safety in mind. Caterpillar has integrated the Cat Vital Information System (VIMS™ 3G) which will keep operators informed about machine operating conditions via a graphic display that features a touch-screen interface. In addition, the company has expanded machine monitoring capability with the Cat Product Link™ system to provide event and diagnostic codes. The system also includes operating hours, fuel level and idle time is transmitted to a secure web-based application, VisionLink®, which is then conveyed to machine owners and dealers.
Keeping safety in mind, Caterpillar has included protective accessories to the new 824K dozer. The vehicle features non-skid walkways that are protected with handrails as well as wing-out doors on both sides of the engine compartment, providing easy access to daily service checks. Engine maintenance is simplified with ecology drains to prevent spills along with ground level power service center with electrical disconnect, emergency engine shutdown and stairway light switches.
For such a massive vehicle the 824K is designed with convenience and comfort. The dozer is designed with STIC armrest to fold away for added room as well as Cat Comfort Series air-suspension seats featuring extra thick cushions. The cab, which is isolated-mounted to the frame, is pressurized with filtered air, and the selected temperature is maintained automatically.
The control panel also includes large, backlit switches with LED indicators with simple two-position rocker switch that control the parking brake. Not to be outdone, an optional rearview camera with in-cab monitoring has been added to increase operator awareness.