Coal Shipment Safety: Third Major Mid-Atlantic Freight Train Derails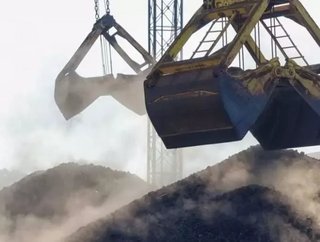 On Thursday morning a train hauling 8,000 tons of coal partially derailed in Bowie, Md., which was less than 24 hours after a train loaded with crude oi...
On Thursday morning a train hauling 8,000 tons of coal partially derailed in Bowie, Md., which was less than 24 hours after a train loaded with crude oil derailed in Lynchburg, Va., causing an explosion and a 50,000 gallon spill.
Trains carrying coal crisscross the United States and Canada daily without incident but a recent uptick in derailments over the past two years has had some repercussions for the industry. Last week, the Association of American Railroads and the U.S. Department of Transportation called on railroads to slow their fuel-loaded trains through major cities, increase track improvements, bolster emergency response planning along the routes, according to the Associated Press.
In 2013 alone there were 19 coal train derailments in the U.S. and Canada – from Hew Hampshire to Louisiana to Alberta. In 2012 there 22 derailments and in 2011 there was 11.
No single commodity is more important to America's railroads than coal. According to the Association of American Railroads (AAR), coal accounted for 41.0 percent of rail tonnage and 21.6 percent of rail gross revenue in 2012. Railroads have typically derived more revenue from coal than from any other commodity. Class I gross revenue from coal was $14.7 billion in 2012, down from $16.1 billion in 2011, according to AAR.
Most of that coal was consumed at U.S. coal-fueled power plants. Coal has dominated U.S. electricity generation because it is such a cost-effective fuel choice, and freight rail is a big reason for that. More than 70 percent of the coal delivered to coal-fueled power plants is delivered by rail. According to the Energy Information Administration, "much of this coal is transported in unit trains of 120 coal cars going from a single mine to a single power plant over distances that can exceed 1,000 miles."
And with all this coal being shipped by rail across the continent there is bound to be a lot of coal dust on the tracks, which might play a role in derailments.  
When investigators are looking into derailments, coal dust on the tracks is typically something they consider may have been a factor in the incident, according to the National Transportation Safety Board. In addition, the Surface Transportation Board recently recognized that coal dust poses a serious problem for railroad safety and operations. The Board has acknowledged the safety and maintenance issues brought on by coal dust fouling track ballast.
According to the AAR, the industry has adequate safety measures in place for trains and railroads that transport hazardous materials. Railroads use a sophisticated statistical routing tool designed to determine rail routes that pose the least overall safety and security risk for the transportation of certain hazardous materials. This tool, developed in partnership with the Federal Railroad Administration, the Pipeline and Hazardous Materials Safety Administration, the Transportation Security Administration, and the Federal Emergency Management Agency, uses 27 risk factors — including hazmat volume, trip length, population density along the route, and emergency response capability — to assess the safety and security of rail routes.
In addition, according to AAR, railroads work closely with state and local leaders and emergency responders across their network to ensure that communities understand how railroads operate and are prepared in the event of an accident.