Datacentrix Provides Underground Mining Communications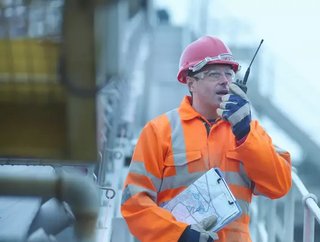 Datacentrix provides Two Rivers with communications for improving operational connectivity, efficiency, and health and safety systems
The Two Rivers Platinum site is a large underground platinum mine located in Steelpoort, Limpopo, South Africa, employing over 3,200 employees. The project is a joint venture between African Rainbow Minerals (ARM), which owns 54%, and Impala Platinum, which is owned by ARM.
Connected Underground Mining
The mine has undergone some serious technological expansion, with the implementation of a reliable underground WiFi network, as part of the strategic objectives to carry out more efficient operations. The complex environment in which the mine is located has previously hindered communication across all operations in the past and required some technical changes to become more efficient. 
"The use of WiFi communications underground is not new in terms of large mining set-ups, but our mine specifically consists of narrow, dense tabular rock," says JJ Joubert, Business Leader at Two Rivers. "This posed a unique obstacle for Two Rivers, since many communications networks, like radio frequency identification (RFID) technology, require line of sight to be effective. This lack of visibility meant that eLTE connectivity was not a viable option either."
Thanks to the expertise provided by DataCentrix, the mine has been able to make improvements in efficiency while implementing better safety measures. 
"Data is Power"
The mine had previously put safety measures in places, such as two-way radios and Bluetooth tracking, which allowed a certain level of communication. But communication devices were not easily accessible throughout the entire mine, meaning there were occasions that operatives would have to walk away from an incident to reach the communication device. 
The administration was also behind the times, as the majority of forms had to be completed on paper and recorded once the miners came to the surface. "This meant that the mine could only respond to information after the shift had been completed. And with our equipment upgrades over time to smart machinery, with the ability to communicate, we needed a network that could facilitate this close to the face," says Joubert. 
"Data is power [...], and access to data empowers you to make immediate decisions based on real-time information. This has a significant impact on costs for a mining operation and provides endless opportunities in terms of automation with other equipment throughout the business."
Working With Datacentrix
"Our WiFi dialogue with Datacentrix, an established preferred IT partner of Two Rivers, started as a casual conversation," says Joubert. "The Datacentrix team really put its head on a block when it came to the proof of concept (POC) project we rolled out last year. The technology put forward is not typically used within the mining context, making it the first time in the world that underground distributed WiFi has been attempted at this scale."
Datacentrix provides Two Rivers with the technology solutions to continue with its digital transformation. After a significant amount of testing, Datacentric provided a solution that incorporates a central access point, which is capable of connecting 48 remote antennas. These antennas are easily installed to provide greater WiFi (6) connectivity across IT and operations technology (OT) networks. They are also equipped with Bluetooth 5 for location-based services. 
"The technology proposed to Two Rivers had to be 'ruggedised' to withstand the harsh mining environment, including blasting taking place underground. It also needed to be customised to meet the client's specific requirements, so an off-the-shelf type product was out of the question. Mines are dynamic environments that are always changing, and the solution needed to be able to adapt as the mine evolves and, as the face moves forward, so does the infrastructure," says Shawn Marx, Businesses Unit Manager of Converged Solutions at Datacentrix.  
Datacentrix also has the ability to provide Huawei's portfolio of enterprise wireless solutions - thanks to its 'Huawei Gold Partner' status. The company is also certified as an IT Certified Service Partner (CSP), which further qualifies the company to solve digital transformation challenges that arise during the partnership.