Four abandoned mines with a story to tell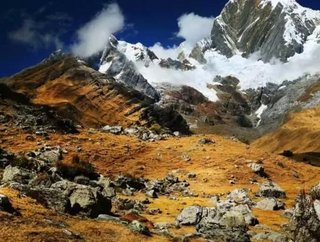 With the news that Rio Tinto is set to shut down its Bunder diamond mine in India by the end of 2016 and with no update as to what will become of the mi...
With the news that Rio Tinto is set to shut down its Bunder diamond mine in India by the end of 2016 and with no update as to what will become of the mine site, we thought we'd take this opportunity to look at four abandoned mine sites across the world.
Some big, some small, all with a story to tell.
The Kolmanskop Mine, Namibia,


Photo: Komanskop.net

While not strictly a mine, Kolmanskop was a small but very rich mining village in Namibia, in what was known at the time as German South-west Africa.  A rail worker in the area uncovered what he felt were interesting and unique stones while working on the railroads. After taking the stones back to a former employee of De Beers in South Africa, it was revealed that the stones that the man had discovered were diamonds. By 1912, occupied by the Germans, Kolsmanskop accounted for 11.7 percent of the world's diamond production. By the time World War one broke out, the mining operations declined and by the early 1930's, the area was in decline. With deposits depleting and inhabitants leaving to South Africa, which at the time was much easier to attain supplies from. The very last family to live in Kolmanskop left in 1956 and it has been a ghost town ever since. Today, Kolmanskop is joint owned by Namibia and De Beers and is used as a tourist destination.
Looks like something straight out of a western.


Hashima Island, Japan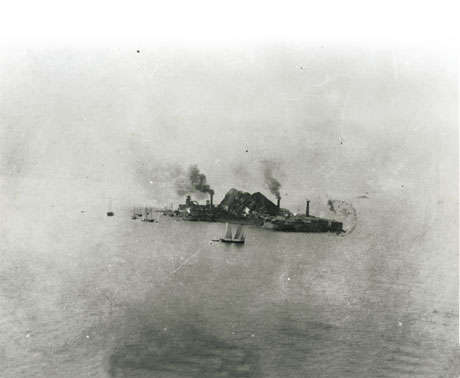 Photo Courtesy Nagasaki Prefectural Library.

Again – not exactly a mine itself, more so a whole island dedicated to coal mining. Located in the East China Sea around 15 km from Nagasaki, this island is quite literally a ghost of its former self. The island has a wealth of undersea coal mines which were established in 1887 and represent the industrialisation of Japan. The island was bought by Mitusbushi in 1890, where the company fully exploited the coal resources of the island, producing at its peak up to 410,000 tons annually. But, over the years, food and supplies became an ever growing problem as Hashima depended on imports from outside. If there were to be a storm at sea, then Hashima would struggle for food and bring about austerity. By the late 1960s, petroleum replaced coal as the main source of energy and coal mines across Japan began to close. By 1974, the very last resident (which at one point was a hugely bloated 5,229 people, at 835 people per hectare – higher than modern day Japan) stepped onto a boat and left. The ghost island, recently featured in the James Bond movie Skyfall, is now a popular tourist attraction, with guided tours available. James Bond won't be there however.


Chatterley Whitfield Colliery, United Kingdom




The UK is littered, absolutely littered with abandoned mine that are home to some of the richest mining heritage in the world. We could have gone with any number of mines from the UK, but we are looking at Chatterley Whitfield. Opened in 1863, it is known for being the first colliery in the UK to produce 1,000,000 tons of coal per year. The mine was closed in 1977 after coal production was stopped, it was deemed easier to get Whitfield coal from another mine. It took on a second life as a mining museum in two years later, but was closed again after unsafe levels of methane gas were found in abandoned workings. The story of Chatterley doesn't end there though, as the mine has been recognised as part of English Heritage, where you can now visit the mine – once a year.
On its only open day.
So get your tickets in advance.

Mary Kathleen, Australia

Photo: Australian Map
It is reported that there are around 50,000 or more abandoned mine sites in Australia. The Australian Government is working hard to try and figure out the best way of dealing with such a monumental figure, namely how to sustain and leave positive mining legacies. One such mine, is the Mary Kathleen, Queensland, Australia. The Uranium mining town was discovered in 1954 and named after the wife of one of the discoverers. By 1955, Rio Tinto came along and established Marth Kathleen Uranium Ltd. Mining officially was under way from 1958-63 and once again from 1976-82. During this time, over 9.000,000 tonnes of uranium ore were processed. Years of contracts and capital issues saw the mine finally come to a close in1982. The mine had been depleted completely.
The mine site looks picturesque, though we wouldn't recommend taking a dip in the pool anytime soon.

 
Read the August issue of Mining Global Magazine!
Connect with us @MiningGlobal for news and updates and with @Bizclikdale to stay in touch or share a great story