The importance of CSR: 10 best examples of community engagement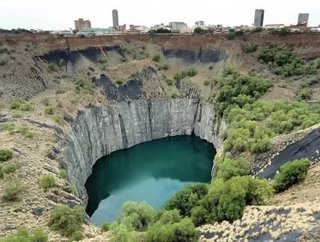 How important is corporate social responsibility (CSR) in the mining world? Ask any successful mining operation or leading mining company and the answer...
How important is corporate social responsibility (CSR) in the mining world? Ask any successful mining operation or leading mining company and the answer will most definitely be a resounding yes – very important.
The mining industry, unfortunately, often falls victim to a widespread belief that it is nothing more than a detriment to economies, communities and the environment. This is despite all of the demonstrable benefits to the modern world – natural resources that form the make-up of the very technologies we depend on, the mining industry brings nothing more but pollution, disruption and death.
From the smallest scale operation to the largest mining powerhouses, CSR and the impact on the environment, economy and community in which a company chooses to operate within is not taken for granted.
Vedanta Resources,
"The very core nature of Vedanta Resources, one the world's leading natural resource companies, is to demonstrate "world-class standards of governance, safety, sustainability and social responsibility," Says Ms. Roma Balwani, President, Group Communications & Sustainable Development.
Vedanta commits to its very own philosophy of "Social License to Operate" which places community engagement as the "core pillar" to continuously work towards improving the quality of life of the communities in its operational areas.
In Odisha, where Vedanta has its aluminium smelters and power plants, the company has initiated a host of deep impact CSR activities. The resettlement colony at Jharsuguda, which houses the displaced families, is a model structure with health & sanitation facilities, school, street lights, adequate water supply, sports facilities, community halls and many other such amenities.
Phoenix Mining Consultants
One of the world's leading mining consultants, with a key focus on mining operations in the Russian Federation, Turkey, Macedonia and the United Kingdom, PMC strives to create a healthier and sustainable industry.
The company worked with a mining greenfield gold project in the east of the DR Congo, Twangiza, partly funded by the IFC. Through the established Banro Foundation, the project aims to employ local labour and trades people "wherever possible", "commit to responsible environmental stewardship" including protection of local species of animals, and focus on educational, health and infrastructure improvements that will have the "greatest impact on the quality of life."
Alphamin Resources
Through the Bisie Tin Project, which we profiled last month, Alphamin Resources plans to redefine North Kivu as the world's premier conflict free tin deposit, with a significant focus on building a lasting legacy for the local community.
Boris Kamstra, CEO at Alphamin Resources, believes in "reverse engineering".
"If your workforce requires a uniform, then as a company you can source this locally, bring in the material and create sewing groups. That right there is work for the community brought upon by you as a company," he said.
The company also commits to the Dodd-Frank regulations, which ensures that Alphamin tin will only be able to be sold through legitimate channels.
Through this commitment, should any of Alphamin's tin be seized, Alphamin can "effectively economically sterilise it [conflict tin] from the world at large," says Kamstra.
Mott Macdonald
Mott Macdonald is a global engineering, management and development consultancy focused on guiding clients through intricate challenges, for mining clients that involves CSR. The company provides support and works closely with major CSR focused organisations, including Engineers for Overseas Development (EFOD), Engineers Without Borders, Health, Education & Devvelopment Association) RedR and Water Aid.
The company has provided consultancy services to the mining sector, specifically focusing on social development outcomes, with a project undertaken on behalf of the National Aids Council in Zambia.
"We developed the strategy, tools and guidance for a programme to raise HIV awareness and provide advice on prevention. A cost-benefit analysis undertaken afterwards showed that eight mining companies saved money by introducing the scheme," said a Mott Macdonald spokesperson.
Cranfield University
The mining, metals and quarrying industry represents an essential part of the UK's industrial and economic landscape. The Cranfield University has worked specifically with the removal and storage of large volumes of top soil that happens during quarrying, and how to successfully return after quarrying ceases.
One student has focused her efforts on how to improve this management and advise on the best route back to productivity or "return to nature."
She conducted her award-winning research at Ketton Quarry, were "great work is being done to protect the biodiversity and quality of the removed top soil" says Dr Mark Pawlett.
The Quarry Life Award, an international research competition for the promotion and education about biodiversity in quarries
"A quarry that engages with its surroundings, considers its impacts, and works to minimise (and even improve) the quality of the land it occupies will be a quarry that thrives and is supported by the local community and all its inhabitants, human and otherwise" he said.
Rio Tinto Group
The mining giant has a strong history of effective and demonstrable corporate community engagement, proving that no matter how big or small – CSR is very much a crucial element across the industry.
"Our commitment to sustainable development is central to our ambition. We focus on making a positive difference in areas such as stewardship of natural resources, climate change and local employment," says the company in its sustainability report.
According to the Minerals Council of Australia, more than 60 per cent of Australia's mining operations neighbour Indigenous communities, however Indigenous employees make up on average only six per cent of the country's mining workforce.
Rio Tinto owns and operates the Weipa bauxite mine in which 24 per cent of employees are Indigenous, and 13 per cent are local Aboriginal people.
The Weipa's Kinection programme from Rio Tinto is an innovative pre-employment training course designed to equip local Aboriginal people with the skills needed to work in the mining sector.
Oz Minerals
Oz Minerals, a copper-focused international company based in South Australia "strives for continuous improvement" in delivering maximum long-term benefit for its host communities.
In 2015, the company spent around $336,163 on community investment.
It is a member of the Coober Pedy Industry Alliance, a representative group of local mining companies and the local council, allowing a collaborative strategic approach to supporting the local community in a sustainable way through common goals and objectives.
OZ Minerals contributes to local and regional programs including; sponsorships of the Coober Pedy Area School year 11 and 12 graduates, the Great Breakaways Marathon. It also supports the Royal Flying Doctors Service, the Remote and Isolated Children's Exercise, and the Copper Sculpture Award and copper workshop as part of the South Australian Living Artists Festival.
Anglo American
In a time of increased market volatility, Anglo American remains focused on the role of community engagement.
During the development of the Gahcho Kué diamond mine, De Beers Canada recognised the need to communicate and engage effectively with host Aboriginal communities to address the mine's activities and impacts. In 2014, the company negotiated directly with Aboriginal parties to establish a forum called Ni Hadi Xa, a Chipewyan name meaning For Watching the Land, which enables all affected parties to participate in environmental stewardship activities at the mine.
Ni Hadi Xa provides an additional layer of oversight, over and above the regulatory instruments that govern mining operations, and forms part of a broader engagement with Aboriginal communities
BHP Billiton
In the FY 2016, BHP Billiton made an economic contribution of around $2.67billion, so it goes without saying that the company truly values CSR and community engagement.
In October 2015, BHP Billiton Trinidad and Tobago, in partnership with Conservation International (CI) and the Caribbean Natural Resources Institute (CANARI), launched the Action by Civil society in Trinidad and Tobago to build resilience to climate change (Climate ACTT) program.
The goal of the project? To empower a selection of civil society organisations with rigorous and transparent institutional processes and up-to-date technical best practices for climate change adaptation and resilience planning. The project concludes in December 2016, but will leave a civil society toolkit for climate change adaptation, including best practices and case studies and a capacity building materials for the future.
Glencore
In 2014, Glencore looked at re-evaluating its socio-economic contributions. The company strives to minimse dependency in its operations from the local community by promoting sustainable communities with diversified and resilient local economies.
In 2015, Glencore had close to 80 percent of local residents in its workforce, with 63 percent of its managers being local residents as well.
The company spent just over $15.1 billion on local suppliers, significantly promoting local trade and growing the local economy.
It doesn't stop there, Glencore has spent over $134 million on shared public-use infrastructure, with most significant investments in power distribution ($68.5 million), roads ($56 million), and water treatment and distribution ($5.6 million).
The December issue of Mining Global is live!
Follow @MiningGlobal
Get in touch with our editor Dale Benton at [email protected]