Industry 4.0 and mining: keeping technology at the heart of the matter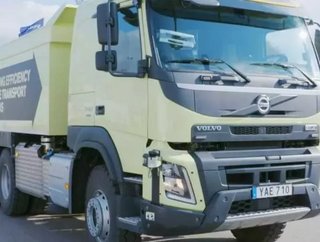 Telstra Telecom is investing in machine to machine connectivity in order to improve technical input. This investment isjust one example of how innovativ...
Telstra Telecom is investing in machine to machine connectivity in order to improve technical input. This investment is just one example of how innovative, forward thinking technologies introduced by companies that are not usually associated with the mining sector are continuing to generate larger interest.
This type of cross-sector investment from within the technology and telecommunications sectors is the result of what can be considered a concerted focus on developing technology to improve output levels, and the increasing level of automation across the industry.
The mining industry is one that relies on a core premise to developing technology: that this should be done in direct line with a specific set of needs and circumstances. This is highly appropriate, according to John Warwick of Phoenix Mining Consultants, given the different minerals, geology and global locations involved. A customised approach supports the principal need for technological solutions to increase the level of automation throughout the entire mining industry, increasing accuracy and reducing human input in the process.
Technological advances can now provide an automated and better standardised process that achieves consistent production levels from previously laborious processes. The production of low –margin bulk minerals has been developed with more advanced equipment that is not only remote-controlled but incorporates the ability for output levels to be far less variable.
The concept of remote controlled [of] mining, introduced thirty years ago, demonstrates how forward thinking the industry is in terms of reducing the human element involved. It also highlights the level of sophistication this has now reached, with advanced capabilities now constantly feeding into its evolution.
In the mining sector, technology is not restricted to automation. For example, there is the use of hi-speed resin bonding customised roof bolts in the Australian coal mining industry and sensor based technology that reduces the need for human input - for example, sorting machinery uses this tool to separate valuable mineral ores from waste rock, significantly reducing the time taken to do this manually. Incorporating individual solutions like this is now commonplace, but the mining sector's leading players have the internal capacity, funding and resources required to develop their own technology, helping to push the innovation boundaries further.
There is also the use of driverless, remote-controlled mining which has been used in the industry for a number of years. With this significant cross-sector push to further develop and verify driverless technology, mining firms need to stay at the forefront of this through alliances with the pure technology and automotive sectors or, quite simply developing and implementing it themselves. A high proportion of mining costs are labour related and the savings generated through using driverless vehicles are substantial. These savings are also recognised as a key component of maintaining high standards of safety.
The standardisation of safety and output levels in this way is another advantage of using continuous or mechanised mining technology to physically excavate.
Although it has been in place throughout key territories for a number of years, some countries have only recently adopted various aspects of it to suit their specific needs. One coal mining company in Russia has introduced the first continuous miner (an automated piece of mining equipment) after extensively renewing the standard practices used around the world. John Warwick was able to assist in a feasibility study that led to this milestone.
The so-called fourth industrial revolution, or "Industry 4.0" is now upon us with big data, M2M connectivity and automation. The current level of innovation and strategic partnerships within the mining technology space demonstrates the agility of businesses and bodes well for the future of the industry. The continuing surge in the development and application of technologies in the mining sector will no doubt influence how the industry will look in the medium to long-term, which is therefore a credit to foresight and lateral thinking, whether this results from cross-sector alliances or/ and responding directly to practical needs.
David Brennan and Charles Bond are partners at Gowling WLG
The September issue of Mining Global Magazine is live!
Follow @MiningGlobal
Get in touch with our editor Dale Benton at [email protected]