Mines and Money provides gold and lithium mining insights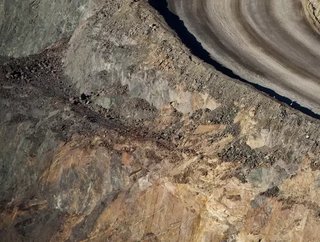 Mines and Money events are back and industry leaders are discussing the important subjects of gold, lithium and copper mining
Mines and Money is a leading events association, with instalments that take place in Australia, Hong Kong, London, Toronto and New York, that brings together mining industry professionals each year. This week, the organiser aired its 3-day mining International Mining and Resources Conference (IMARC), discussing the current state of gold and lithium mining and talks of China's push in the copper industry. 
Gold pricing volatility
One of the main conversations of the event was about the pricing of gold and volatility has left miners in frustrating situations. During a panel discussion on the subject, Willem Middelkoop, Fund Founder and Chief Investment Officer Commodity Discovery, explains that with pricing of gold soaring, there was always an imminent risk of its recession. 
'If you look at the current graph, the gold price needs to move back toward over US$2,000, and it should move toward US$8,000-$10,000 dollars to be in line with money growth. If you look at that statistic, there is so much upside', says Middelkoop. 'A doubling of the gold price within 12 months is easily possible'. 
Piedmont examines the effects of EV acceleration
A section on battery metals also took place at the conference, with Keith Phillips, President and Chief Executive Officer of Piedmont Lithium making an appearance in the Mines and Money Battery Metals Session. With a 10% expected increase in EV demand, car manufacturers are continuously searching for their future sources of lithium. Around 125,000 tonnes of lithium hydroxide are required by Ford for its Blue Oval City, which is the necessary amount to service three batter plants. 
The price of lithium hydroxide remains on the rise. Currently, at around US$23,375 per tonne, the resource has experienced an increase from an average of US$6,300 per tonne. 'I've always had the view that the market would speak, and the time would come, and it will', says Phillips. 'Tesla has been a leader here, but LG and General Motors are making big commitments. Everyone is talking about bringing more capacity to the US, which we desperately need, and even if we all succeed, we are still going to be short, and require lots of material from outside the US'. 
China turns its attention to copper
Copper formed an important talk during the Mines and Money conference. Some of the biggest trading partners of Australia are now looking to diversify their portfolios by digging for different commodities. According to Maggie Huang, General Manager of Gold Mountains, the shift to copper mining is a critical industry decision that will support the Chinese economy. 'We see copper as a highly strategic metal for China, we are the largest consumer in the world. We consume half of all output of copper but produce only 20 to 25% of what we actually use', Huang says. 

To keep up to date with the Mines and Money event schedule, click here.