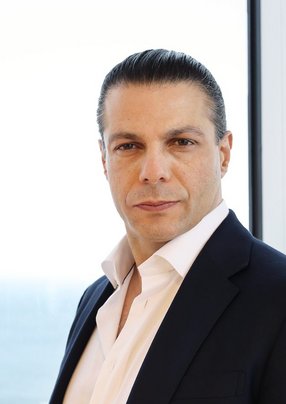 Five minutes with Petur Georgesson
CEO of Technology Metals Markets (TM2), Petur Geeorgesson, on the company's recent accomplishments, its role in global supply chains, and what lies ahead
Tell us about yourself and what you do.
Several years ago, I worked for a bank dealing with metal clients. That's when I realised the supply chain was broken. I could tell that everyone wanted transparency. After leaving the bank in 2017, my team and I started establishing a global metals exchange with the aim of democratising the world's markets, creating price benchmarks, and building supply chains.
The Technology Metals Market (TM2) connects institutional investors, physical markets, and proprietary traders with metals issuers – miners, refiners, recyclers, and mints – to exchange technology metals. We are the world's first company that offers direct investment opportunities in the metals that power technology.
In 2021, we partnered with NASDAQ after about 20 months, making thousands of phone calls to understand each vertical's supply chain and supply chain operation. We realised there was much more demand than supply. In order to build a liquidity-rich exchange, we had to pivot into the upstream, into the mining side of our business and build partnerships there. We are currently active in over a dozen metal verticals. Our team is developing the supply chain pathways for critical battery metals.
In which markets do you currently operate?
We operate in Africa, Europe, South America, and Asia. We aim to build concentration plants and move critical materials and metals further into the supply chain by using the supply network we have created to deliver goods to original equipment manufacturers (OEMs). Among these materials are hydroxides, carbonates, lithium, graphite, iron ore, zinc, manganese, and many others.
As miners have always wanted to extend their products downstream, transparency and vertical supply chain integration are essential. In the same way, global brands have always sought to get close to their suppliers because that means durability and security.
Our role is to bridge this market by connecting products and end users and removing opacity. To accomplish this, we have created the world's first physical exchange to provide price indexing, benchmarks, and transparency.
What challenges do you face in bridging the critical minerals and metals supply chain gap?
Often, the best results aren't easy to achieve. They require a great deal of effort. Getting here has taken us tens of thousands of calls and research, so putting in the effort is the challenge.
There is a massive shock affecting global commercial markets. Yet, everything is moving faster, and everyone expects a well-designed supply chain. However, you must put in the effort to create better-designed supply chains. Our challenge is simply designing what has yet to be developed, mapping what hasn't been mapped, and pioneering what hasn't been done. We have contacted many suppliers, processors, and secondary processors, so it's a puzzle we are putting together.
In your opinion, what technologies are essential for the future of mining?
It is anything that increases efficiency and lowers waste. The future of mining is centered on any implementation or technology that allows one to reduce pollution and wastage and increase yield and efficiency.
What can we expect to see from TM2?
You can expect to see new sustainable global supply chains built to deliver ethical products from an honest relationship with communities into a world where everyone benefits from its value. We are designing and implementing supply chains for most battery metals, and we will expand our exchange to offer a democratic and transparent price for these metals. That's where our uniqueness lies; the ability to connect upstream, processors, and end users.
What is the best piece of advice you would like to share?
Throughout my life, my father has given me plenty of advice; he always believed that when you do the right things, good things will happen to you. What stuck with me most is what he refers to as the 3Ds – drive, determination, and desire. As I've noted, nothing worthwhile takes place quickly. So, I'll say hard work always pays off, so be determined, have the desire to achieve, and have dedication and the drive to succeed.
There is a lot of live streaming of data coming from the mines and that data is analysed by data scientists.