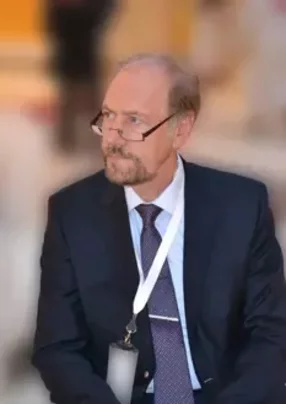 Moritz Kerler, Chief Executive Officer of Quarry Mining discusses how he founded the company and the obstacles he has overcome to get there
Quarry Mining LLC supports its industry by designing, manufacturing, and installing industrial mineral processing plants, bulk handling systems and environmental technologies in any plant configuration.
The company provides the best value for money to its customers as well as being a reliable partner to suppliers. Quarry Mining's engineering and manufacturing facility is located within the quarry premises of Stevin Rock LLC in Ras al-Khaimah.
Moritz Kerler, CEO of Quarry Mining explained how he was keen to move from Germany to create a company in the Middle East. He discussed his journey to found his successful company and highlighted that it didn't come without its challenges: "I travelled all over the Middle East and visited all the countries to try and start a business out there. But I didn't succeed with what I was planning to do so finally I bought a one-way ticket and flew to Riyadh in Saudi Arabia. I started another company there and for one and a half years, it was a real hardship."
"I was active in the same field we are in now, but I lost everything because I was working with the wrong business partner, so I had to leave Saudi Arabia again. I lost all I made. In the following 10 years, I mainly lived in Germany and was flying back and forth as I stayed in contact with many of my customers," he continued.
Despite his setbacks, Kerler explained that his sheer dedication to his work was restored again while working in the United Arab Emirates. It was here that he founded Quarry Mining, and he attributes the success of the company to his "beautiful team" and his "excellent customers."
With a number of setbacks in his career journey, Kerler says it taught him a valuable lesson, he explained: "You get setbacks in your life, but the most important thing is that you always trust your feelings in determining the best way forward. If you must start from zero again, you must ensure you behave accordingly and with a strong purpose, as you start from the bottom and build your way back up."
"That's the only way to establish a company successfully and that's what we did with Quarry Mining," he added.
What is unique about Quarry Mining, Kerler discussed, is the structure and ecosystem it has created. Kerler sees the structure as a "family company", and he expanded on this saying: "All of our team live in our company premises, except a very few numbers of our employees. We provide villas, flats, and accommodation for all our people, which is unique, but it's a nice way to live. The smallest baby is only three months old, and we all get to live together."
Looking back on his experiences with Quarry Mining, and even in his career before that, Kerler reflected on the decisions he has made, and how that has shaped the company. He commented: "I think the wisest decision I made about two or three years ago, was to pass the day-to-day management of Quarry Mining to my daughter, Nadeen Kerler, and Christian Drewes. And to hand over day-to-day management of our two sister companies German Conveyor Industries LLC and Stiebel Industries LLC to my son Michael Kerler. They handle the companies now."
Kerler continued: "Of course, I assist and go over things, but they are the driving force for the future of our company. They have the same dedication as me. We all want to become the best in our field."
Read the full story HERE.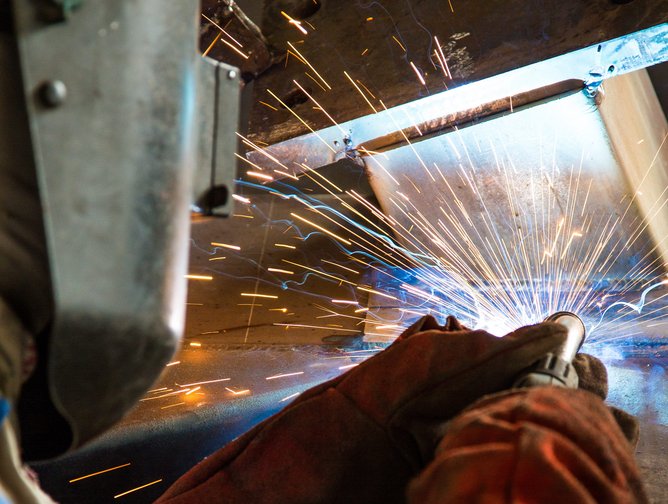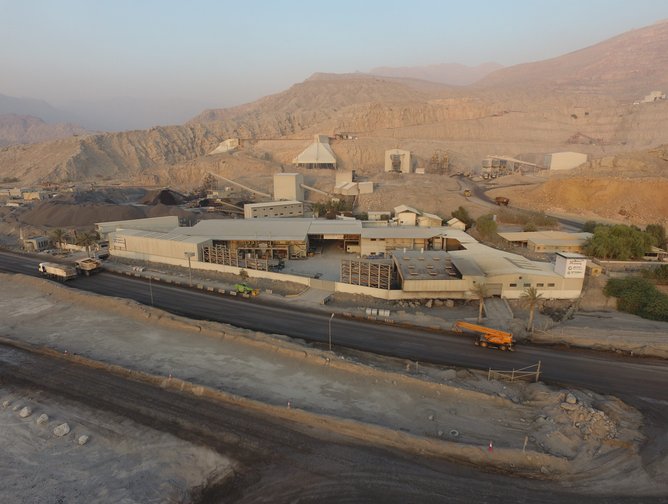 There is a lot of live streaming of data coming from the mines and that data is analysed by data scientists.