Albemarle begins construction on Western Australia's largest lithium plant at Kemerton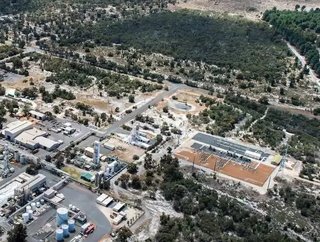 Albemarle has announced the commencement ofearthworks at the Kemerton Strategic Industrial Area, in Western Australia, for construction of the company's...
Albemarle has announced the commencement of earthworks at the Kemerton Strategic Industrial Area, in Western Australia, for construction of the company's Kemerton lithium hydroxide (LiOH) conversion site.
The world's number one producer of the so called 'white gold' confirmed it had recently received the required environmental approval from the Australian federal and state government for the Kemerton plant.
"The site earthworks at Kemerton today are on track with our projections," said Eric Norris, Albemarle President, Lithium. "Achieving this milestone underscores our commitment and confidence in developing LiOH operations in Western Australia and in our overall strategy to drive significant shareholder value and meet our customers' demands."
Related stories:
Albemarle expects the $1bn development to create more than 500 construction jobs and a further 500 permanent positions when fully operational. This will make the Kemerton facility the largest lithium plant in Western Australia when construction is complete.
As previously disclosed, the Kemerton plant would have an initial capacity of 60,000 metric tons of LiOH with an ability to expand to 100,000 metric tons over time. The commissioning of the Kemerton site is expected to start in stages during the course of 2021.
The Kemerton Strategic Industrial Area is located approximately 17km north east of Bunbury, WA. The plant will process spodumene ore (containing 6% lithium oxide), transported from the Talison Mine at Greenbushes, to produce lithium hydroxide product and a sodium sulfate by-product. 
Albemarle is targeting first production of 20,000 tonnes per annum in 2020 ramping up to 100,000 tonnes per annum by 2025, with a further 25 years project life at full production. Process tailings will be generated and transported to a dedicate storage cell in a licensed land fill.