Anglo American: reimagining mining to improve people's lives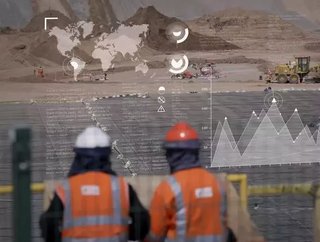 Anglo American's presence in Peru began over 25 years ago, when it purchased the Quellaveco copper project in the Moquegua region; in July 2018, the B...
Anglo American's presence in Peru began over 25 years ago, when it purchased the Quellaveco copper project in the Moquegua region; in July 2018, the Board approved the development of the project when partner Mitsubishi increased its interest to 40% aligned with a pre-funding CAPEX commitment of $500mn. Quellaveco involves a substantial investment of more than $5bn, and will create 15,000 jobs during construction and approximately 2,500 jobs when in operation, increasing Peru's copper production by a forecast 300,000 tonnes per year.  
Since the project was approved, engineering, contracting and procurement are well advanced, with site earthworks also meaningfully progressed and concrete and steel installation underway. The full complement of accommodation required for workers was built during first half of 2019. First production is expected in 2022, with the ramp-up complete in 2023.
Social license to operate
"Quellaveco is a very rare and attractive opportunity to develop a world-class copper mining operation that will operate in the lower part of the cost curve," pledgesTom McCulley, CEO Anglo American Peru & Group Head of Projects. Obtaining and maintaining a social license to operate is a key challenge that any mining company must overcome when developing a new project. "It is only through being responsible and collaborative partners that we will be able to achieve that level of trust that society demands from us," continues McCulley."We have had a permanent engagement with the local community and continue to enhance and build support as a long-term partner for the community of Moquegua."
Mining is important for the Peruvian economy; the country is the world's second largest copper producer; mining accounts for around 10% of Peru's total GDP and represents 60% of exports. "The support of the surrounding communities is the result of an innovative 18-month consultation with local authorities and community representatives from the Moquegua region," explains McCulley. "Through this 'dialogue table', we have agreed 26 detailed and specific short and long-term commitments relating to water management, environmental protection and social investment."
For example, by ensuring that the water required by the operation is drawn mainly from a river naturally unfit for human or agricultural use and additionally by collecting excess rainfall and sharing it with the communities, McCulley notes Anglo is delivering on its promise of a positive water impact for local people and their livelihoods.
"The things I'm proudest of include water and employment," he says. "Out of the 11,000 people we have hired (so far), 44% are locals. That is a great achievement on a project of this scale. Once the mine is up and running, our canon and royalty payments will reach $150-200mn annually, which should help improve roads, schools, water treatment and health infrastructure."
In 2014, the Development Fund of Moquegua was established with the authorities from regional and local Governments and the Chambers of Commerce of Moquegua and Ilo. The Fund is designed to allocate investments for the development of important initiatives for the region. For example, a $30mn agricultural infrastructure project that will benefit more than 10,000 farmers and a $10 million investment to improve education, specifically offering higher technological education. 
"Furthermore, we have established the Quellaveco Fund, a $3mn fund financing 45 projects that benefit more than 25,000 people," adds McCulley. "The NGOs supporting these projects are key allies for the development of Quellaveco and we are proud to be working alongside them."
Anglo has committed to a community investment spend of approximately $300mn over the next 30 years to deliver on these promises on top of taxes and royalties. "That's why one of the three global pillars of our Sustainable Mining Plan (which together with step-change innovation in technology, digitalisation and sustainability make up our FutureSmart Mining programme) is Thriving Communities, the other two are Trusted Corporate Leader and Healthy Environment," says McCulley.
"The key partnerships enabling us to develop the Quellaveco project are those that were borne out of the 'dialogue tables'," explains McCulley. In 2018, the Regional Entrepreneurship Support Council was created, with the participation of 12 public and private bodies, aimed at strengthening the Business Development Programs implemented by Anglo, which have provided training for more than 1,000 companies.
McCulley pledges that training will enable the company to support its purpose to "re-imagine mining to improve people's lives" with FutureSmart Mining supporting technology, digitalisation and sustainability to work hand in hand.
FutureSmart Mining
"FutureSmart Miningis our innovation-led approach to sustainable mining," he explains. "These are the step-change innovations that will transform the nature of mining -how we source, mine, process, move and market our products - and how our stakeholders experience our business. It'sabout transforming our physical and societal footprint."
Anglo isundertaking a feasibility study to assess the possibility of rolling out one of itsFutureSmart technologies, Coarse Particle Recovery (CPR), at Quellaveco. "CPR crushes particles to 2.5 times larger than normal, reducing energy consumption and mill time, leading to a 20% increase in throughput and 85% water recovery-a key issue in Peru given the concerns around water scarcity," says McCulley.
"By allowing water to release from the much coarser particles, CPR will reduce the risks associated with wet tailings and ultimatelyhelp eliminate them altogether. When combined with low cost additives, it is possible to dewater residual waste and produce dry stackable tailings. This technology remains a focus area for us as water sent to tailings facilities often represents the largest water loss at a mine."
Quellaveco is going to be the first mine to run the FutureSmart operating model from day one. Anglo'sidea is to build a stable base on which itcan layer new technologies, CPR being one of them. "We will also be a fully digital mine, which brings us future benefits in terms of understanding and applying changes in real time," adds McCulley. "Our trucks and our drills will be automation-ready. We have taken the approach that, when we decide to move into an autonomous operation, no jobs will be lost, but the nature of some people's jobs will have to change."
Copper
Copper is a key ingredient in the fast-growing renewable energy and electric vehicle markets. Where else does McCulley expect to see increased demand? "Copper has been used for more than 10,000 years by human beings and has a vital role in decarbonisation and improving living standards," he says. "Common uses for copper are all around us. Around 60% of total global demand is for electrics - wire, cables and connectors, including in vehicles and consumer electronics - while 20% is used in construction: water pipes and roof sheets benefit from copper's resistance to corrosion. Copper's thermal conductivity makes it good for air conditioning and refrigeration. It's also commonly used in hospitals, owing to its antibacterial qualities. And its visual qualities account for many other uses – in buildings and everyday objects."
Global copper demand is forecast to increase from 23.6mnt in 2018 to 29.8mnt by 2027 (at 2.6% annual growth) but the market is expected to experience persistent undersupply… What are Mcculley's predictions for the market over the next decade and how will Quellaveco aid Anglo's response? "World copper use per person is expected to increase from 3kg to 4kg by the 2030s at a rate of 2.5% per annum," he notes. "If demand grows as forecast, we would require the equivalent of more than 20 new mines of Collahuasi's size by 2030. Quellaveco, has a confirmed mine life of 30 years and, based on other mines in the area, we would hope to see this expand in the future through exploration - as the deposit is open at depth and in all directions. It contains approximately 7.5 million tonnes of copper in ore reserves – enough to wire 80 million homes or equip 90 million electric vehicles. It will be one of the world's most important copper mines, and a major source of supply for an increasingly industrialised world."
2020 vision
The next set of milestones at Quellaveco include, structural steel installation, completion of the tailings starter dam, tunnel excavations for overland conveyors, the start of pre-stripping and continuing to progress the process plant construction. "Throughout 2020 we will remain focused on reaching these milestones and working with our host communities to ensure we continue to develop positive and mutually beneficial long-term relationships," says McCulley. "To date, we have provided training to over 1,200 people, employed approximately 6,000 local people at the project and we are now one of the top 10 employers in Peru and number 1 in Moquegua."
What trends is McCulley seeing across the copper mining sector and how will Anglo react to them to meet the needs of the market? "We are continuing to see grades declining and some offset from 'possible' projects, as greenfield project approvals fall away," he highlights. "When you combine this with longer term potential from the low carbon economy, including global copper demand in vehicles increasing significantly, we expect to see a tightly balanced market and a supply gap in the medium and long term. 
"Our uniquely positioned copper business is perfectly placed to service the forecast supply/demand gap in the market - we have transformed the business through our operating model, and P101, improving the performance of our most value-driving mining and other processes to industry best-in-class benchmarks, then pushing the capability boundary further.Our operating model provides structure, stability and predictability in the way that we plan, do and revise our core processes. 
"Through a strengthening of our portfolio, with the approval of the Quellaveco project and organic growth from both Quellavec, combined with optionality at Los Bronces and Collahuasi, we believe we are well placed to resource the future."