AusIMM: Unearthing the hidden gems of Australia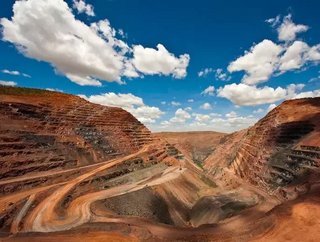 Mining Global heard from a trio of experts who shared their views on the challenges and opportunities for business and investing in the region at AusIMM...
Mining Global heard from a trio of experts who shared their views on the challenges and opportunities for business and investing in the region at AusIMM's Australian Mining Leaders Conference.
As the mining world congregates at IMARC (International Mining and Resources Conference), we look back at the inaugural Australian Mining Leaders Conference, which took place in London this summer, where organisers The AusIMM (The Australasian Institute of Mining & Metallurgy) gave a platform to some of the leading minds in mining across the region. Among them AusIMM President Janine Herzig, PT Merdeka Copper Gold CEO Colin Moorhead & AusIMM Technical Director and Austmine Chairman & Director Mark Read spoke to Mining Global about the potential for growth in Australia's mining sector.
It's long been considered a challenge for the industry to change its perception as a dark, dirty and dangerous endeavour. Herzig explains technology and innovation lie at the heart of Australia's mining sector. "There's been a huge transition from work which often involved uranium, asbestos, and other dangerous materials, combined with a lot of manual lifting and exposure to toxic chemicals such as hydrofluoride and cyanogen bromide. All of that has changed… We've now got robotic sample prep, infusions by XRF, and much better standards when it comes to minimising lifting and twisting in the lab. We also see that translating to the mine site with driverless trucks, and the technologies around confined space access. We've come a long way," she confirms. "Another key technology is the world's first automated mill relining machine, which has been developed by RME (Russell Mineral Equipment) in my hometown of Toowoomba."
Austmine is keen to engage communities with projects like its women in mining initiative, developed to encourage undergraduates from different disciplines to take work placements in the industry and improve perceptions of the sector across Australia. "By the time they finished their placement, 82% were saying it was a potential job avenue," says Read. "People aren't seeing swinging axes and shovels anymore, they see digital control rooms in Perth; the whole mining community is very different from the public perception of the mine fields." Moorhead agrees: "If the kids of today see mining as part of the solution rather than part of the problem, around things like quality and climate risk, and you add to that the technology idolised, then we will be in a good place."
The need for digital skills across the industry makes pathways like these essential as the opportunities provided by automation, along with the ability to deploy sensors to collect data, are vital believes Herzig. "Smart data is key and finding ways to extract what we need from it," she says. "AI and machine learning can help with sorting at mining sites. Automated mineralogy has made a huge difference to the way we perform our new neurology. We still love to look in the microscope, but it's great to have access to that really amazing liberating data, through that. We've also got Ann Snow doing world class work with radionuclides (used to examine welds, detect leaks, to study the rate of wear, erosion and corrosion of metals, and for on-stream analysis of a wide range of minerals and fuels)." Australia is particularly well known for the use of technology in the mine planning space. Leading the way is Whittle, offering a suite of mine optimisation and strategic mine planning products since the 80s.
"People may not realise that just under 50% of the top hundred METS companies in the world are headquartered in Australia," says Read. "In Canada it's just 9%, so we really are at the centre of activity but still need to better our communication, education and innovation. Forums like this will help spread the message of what we're capable of in Australia while further initiatives, like women in mining, can help widen our recruitment pool. Some of our technologies are really special… The 'overnight' success stories you're hearing now with things like driver-less trucks started here with digital 20 years. There's a timeline which shows Australia has a proven track record; we've now got to find ways of adding value to other mines around the world."
Read the latest issue of Mining Global here
Moorhead notes that perhaps the most important progress made by the industry in Australia has been the government's support for deep exploration technologies. "I think we're seeing a renaissance in grassroots exploration as many of the country's mining sites are under deep cover," he explains. "In our backyard in the Pilbara we're seeing exploration under shallow cover and the likes of BHP and Aus Minerals searching under deeper cover in South Australia. Our country is regarded as a mixture of exploration problems, but we're in a fantastic position, after a hundred-odd years of Broken Hill, Mount Isa, Mount Whaleback, and Olympic Dam, to augment the future with new discoveries in Australia." Moorhead adds that both sustainable development goals and a focus on social performance have become an integral part of the mining mindset. "The mining industries have always had this front of mind, but we've come on in leaps and bounds," he says.
Herzig agrees, highlighting the fantastic collaboration between METS and industry. "BHP has successfully completed its heap leach research and development trial in South Australia (Adelaide), confirming the viability of the technology to extract copper, uranium, gold and silver at Olympic Dam. It really is going to be a game changer, not only for Olympic Dam but for many mines around the world."
Moorhead points out like a true geologist, that most of Australia remains unexplored while Herzig cites the need for Australia to work collaboratively with other jurisdictions. "I'm very passionate about supporting the need for nuclear power as part of Australia's energy mix," she says. We can learn a lot from the UK and Europe when it comes to having bipartisan support from government, and good communications so citizens can understand the benefits of nuclear power. There's still a place for coal, but when it comes to base-load nuclear really is the way to go, combined with renewables. Australia has fantastic expertise in mining and processing uranium, and importantly, in community consultation with a great track record on the environmental and mine closure side." Read adds that Australia sometimes gets a "bum brand" for coming up with good ideas but not commercialising them. "That's not the case in the METS sector," he asserts. "We're actually very good at taking those ideas and turning them into commercial product that can be sold to the world."
All three believe it's important for the mining industry, both at home in Australia and abroad, to balance advocacy for the advancement of the sector with the promotion of best practice in light of serious incidents such as the Vale dam failure in Brazil. "AusIMM is taking a leading role in the area of tailings management and best practice through our association with the GMPA (across six jurisdictions)," confirms Herzig. "We're also working with the ICMM (International Council on Mining & Metals) because we want to give a voice to individual professionals and what they can bring to the table." AusIMM will be holding its first forum in Pe ru in September as a part of Perumin which it then plans to take around the world. "Tailings approaches are region dependent, climate specific, and geologically related in terms of how towns are managed, so it's the best way to talk to professionals about what we're doing to lift standards," she says. 
Moorhead agrees it's the role of associations like AusIMM to police and set high technical and ethical standards. "In Australia you have to be a competent person, a corporate member of the AusIMM or the AIG or a recognised Aussie association," he says. "They all have codes of ethics, and where there are legal processes, companies are addressing issues to keep the individuals around those companies to their codes. As the sector becomes more ticketed, people have to have credentials to sign off on projects as we need to have a very clear and obvious role to protect and maintain standards around the world." 
The mission for AusIMM is clear, to improve standards across the mining sector and make the world a better place.