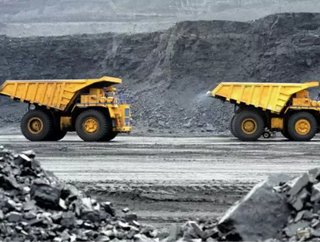 By Tristan Anwyn European coal is in the throes of some mixed fortunes at the moment. Coal-fired power supply rose as much as 15 percent across Europe...
By Tristan Anwyn
European coal is in the throes of some mixed fortunes at the moment.
Coal-fired power supply rose as much as 15 percent across Europe last year, and black gold has won out over gas in terms of market share.
"High coal usage is still expected to continue for several more years, though to a lesser extent, as some ageing coal plants get decommissioned," says Frost & Sullivan Energy Industry Director Harald Thaler.
"However, there is considerable coal capacity under construction, in particular in Germany and the Netherlands, with most of this new capacity coming online in late 2013 and 2014. Beyond the EU, new plants are also under construction in Turkey and the Balkans. In addition, two coal plants have just been completed in Germany," Thaler says.
Beyond what is currently under construction, however, the future projects pipeline looks fairly weak. The key German market, which is seeing substantial capacity additions due to the projects currently under construction, still suffers from overcapacity despite the looming gradual phase-out of nuclear power, according to a report by Frost & Sullivan.
The prospects for coal plant orders in Western Europe over the next few years are limited, given existing thermal overcapacities, weak industrial demand and strong opposition to coal plants. However, in Europe as a whole, there will be a few hotspots of activity amidst a generally depressed European outlook.
The EU country with the best outlook for new coal plants is Poland, although the story even there is one of slowing down investment. In the longer term, there could be a challenge to coal's dominance in the Polish power sector from shale gas but only over the next few years will it become clearer how much gas is actually realistically extractable.
The positive signs do not, however, take away from the fact that coal production across Europe as a whole has fallen in the last year, with decreased demand, weaker coal prices, and cheap imported coal all emerging as threats to Europe's coal mines. Add in global concerns about global warming and the safety of mining, and it's easy to see why coal mining is having a bit of a rough ride of late. 
Here is a look at the current ups and downs of Europe's coal mines.
Mixed Fortunes in Poland
Poland has a long and proud coal mining industry, with mines being heavily subsidized by the government. This means that, to a degree, Poland's mining industry has been protected from some of the turmoil that has hit the mining industry throughout Europe.
There is a general trend now towards privatizing Poland's coal mining industry, and with some large producers in the country that could bode well for Poland's coal mining future.
For example, Jastrzebska Spolka Weglowa, one of Europe's greatest coking coal producers, was among the first to be floated on the stock market.
Although mining in Poland is still facing the challenges of meeting EU environmental legislation and the ups and downs of the market in general, demand for coal in Poland still currently outstrips domestic supply, meaning there is still money to be made and security to be found in the Polish mining industry for the time being.
High Yields, Low Safety in Russia
Russian mines are among the most prolific in Europe, frequently ranked among the top three produces throughout Europe. However, Russian mining is frequently overshadowed by its safety concerns and high profile mining disasters.
Lethal mining disasters are an uncomfortably frequent occurrence in the country: 18 people died in a blast in the Komi region earlier this year, at least 66 died in an explosion at the Raspadskaya mine in 2010, and 110 perished in an incident at the Ulyanovskaya mine in 2007.
Russian mine incidents are frequently blamed on methane explosions and a lack of safety regulations, although some improvements have been made to mine safety since the fall of the Soviet Union.
In terms of production the future is potentially good for Russian mines, with coal production estimated to climb to 400 million metric tons by 2020.
However, with increased production comes the increased risk of incidences, something which Russia's coal mining industry will have to tackle as a matter of urgency.
UK Industry Struggles
Mine safety in the UK is among the best in Europe, with fatalities thankfully much fewer than in Russia. Many UK mines employ new and innovative technologies to increase safety, such as installing better gas drainage systems and ventilation, and better combustion controls.
The use of rock bolts instead of colliery arches has meant a decrease in the amount of manual handling operations performed by miners in UK mines, making use of better observational systems to install the bolts.
However, it's not all a bed of roses for UK mines, with mines closing leading to job losses in traditional mining areas.
One of Yorkshire's most prolific mines, and one of the last deep mines in the UK, closed this year; the Maltby Colliery was brought to a standstill by its owners after excess gas and water rendered the mine unsafe for use.
With France closing its last mine to little fanfare, and Spanish miners spending part of 2012 in violent clashes during protests over a lack of funding, it's clear that mining in Europe is very much a mixed bag right now.
Turkey and the Balkans
The other large European market for new coal plants will be Turkey, according to the Frost & Sullivan report. Driven by a rapidly expanding economy and a desire to reduce its reliance on imported natural gas, the country is seeing significant coal investments. Turkey has seen higher order numbers in terms of units, but the size of these plants is smaller and they have tended to be of the subcritical variety.
Apart from Poland and Turkey, there are also expected to be opportunities in the Balkans. Countries such as Serbia, Kosovo and Bosnia-Herzegovina will offer the best prospects. The region does not participate in the EU's carbon trading scheme (though recent developments make this increasingly less relevant) and there is less opposition to coal plants compared to Western Europe. Moreover, there is the potential for power exports as the region as a whole has fairly tight reserve margins and governments are keen to utilize abundant local coal reserves.
Over the longer term, only a successful commercialization of carbon capture and storage will reignite coal project development in the core markets of Western Europe, but this is not expected before 2030.
The industry faces a battle against cheap imports and environmental mandates, and it's vital that mining operations look to the future both in terms of safety and investment in keeping the industry alive it if is to survive.
About the Author: Tristan Anwyn is an author who writes on subjects as diverse as health, marketing, Ray Debbane, and SEO.