Frey New Energy uses lithium batteries in underground mine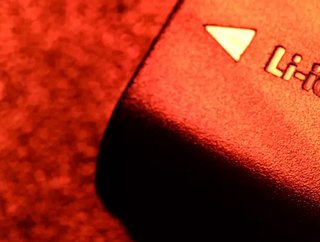 Chinese manufacturer, Frey New Energy, has revealed its success in consolidating confidence using lithium battery packs in underground mining operations
As a company specialising in the manufacturing of lithium-ion batteries, you can imagine that Frey New Energy is very much at the top of miners' lists for partnerships and supply contracts. But the Chinese manufacturer, seemingly aware of the increasing demand on the lithium market, is focused solely on the successes of its custom-made lithium batteries being used without fault in operational underground mines for three consecutive years. With sustainability being placed at the forefront of operational agendas and the need for lithium mounting, Frey New Energy prioritises the production of their latest piece of innovation in anticipation of a booming customer market.
According to the company, continued success over the course of three years is cause for due celebration. The milestone marks an important bolster in confidence for the Chinese mining industry as the lithium-ion batteries provide sustainability, reliability, and improved safety to the sector's manufacturing and automation. 
Underground mining manufacturing and machinery subject to sustainable and renewable change
"There are some very big lithium battery players, but they are focused on energy storage and the general industrial EV market," the company told International Mining. "But if you use the EV batteries for heavy EVs like mining locos and loaders - it is just adequate, but we would argue not good enough.
"To be specific, we have a much higher C-rating, and our batteries are built differently to be durable, allowing use in rough conditions but still delivering high power capacity. For example, our copper and aluminium films are thicker."
Frey New Energy claims its yearly production capacity currently sits at 0.5GWh lithium batteries in comparison to its competitors such as CATL which boasted 69.1GWh at the close of 2020. However, Frey New Energy is comfortable manufacturing solely for customised battery packs used in mining and heavy material handling. An individual 96KWh battery pack requires 300 lithium LiFePO4 cells with a rated capacity of 3.2 V100Ah. 
In 2018, the company supplied 12 units of lithium batteries to Hunan Yutong Mining Equipment - a Chinese mining automation manufacturer. The batteries also succeeding in operating seamlessly in conditions that fell to almost -30°C at Shandong Gold Mining's Silingrad Inner Mongolian mine, providing further credibility to the batteries' durability and high quality. 
Lithium takes over in the mining sector
"The switch from lead-acid to lithium is the right move," says Kaibang Guo, Sales Director at Yutong. "We are lucky we did it early with Frey New Energy. If we continued using the lead-acid, we would have already needed to replace the batteries twice in three years. 
"Our mining customer will never go back to lead-acid. Once it's switched to lithium, it's almost impossible to go back."
In theory, the batteries possess a five-year service life and are set to be distributed across wider operations in the future. But, for now, Frey New Energy is happy to celebrate its innovative victory and to continue prioritising the production of lithium batteries for underground mining operations, supplying the sector with sustainable, safe, and reliable energy alternatives.
Source: International Mining