Grasberg: The World's Largest Gold Mine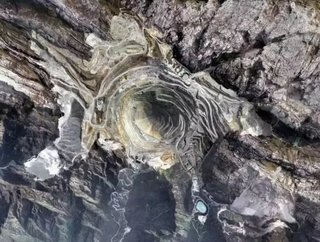 The story of the Grasberg mine began in the mid-1930s when Dutch colonists discovered copper deposits in the Jayawijaya Mountain glaciers in the Indones...
The story of the Grasberg mine began in the mid-1930s when Dutch colonists discovered copper deposits in the Jayawijaya Mountain glaciers in the Indonesian part of New Guinea. Mining operations commenced in 1972, however the mine was largely exhausted by the mid-1980s. It wasn't until 1988 when PT Freeport Indonesia (subsidiary of Freeport-McMoRan Copper & Gold, Inc.) began exploring additional deposits in the area, that they discovered it had the potential to become an exceptionally profitable site.
Estimated to have $40 billion in gold ore reserves, the Grasberg mine has reached mythical status, earning the title of the largest and most lucrative gold producing mine in existence. But does Grasberg still hold its coveted designation?
From mine to super mine
Located in the providence of Papua, the Grasberg mine sits at an altitude of 14,000 feet in the remote highlands of the Sudiman Mountain Range. The mine is a joint venture between Freeport-McMoRan and mining juggernaut Rio Tinto, with Freeport owning 60 percent of the mine and Rio Tinto owning the remaining 40 percent. Freeport owns a 90.64 percent interest in PT Freeport Indonesia, which operates the mine. In its first full year of operations the Grasberg mine produced 196,000 ounces of gold, making it an immediate success.
The rate at which the company has been excavating the site has grown year-on-year. According to Freeport McMoRan's 2013 annual report, the company's gold production reached 1.14 million ounces in 2013, 862,000 ounces of gold in 2012, and 1.44 million ounces of gold in 2011. Gold production for the mine increased 32 percent from 2012 to 2013 and gold sales are expected to touch 1.6 million ounces in 2014.
Grasberg's title as largest gold producing mine hasn't been without competition and obstacles. Various mines throughout the world have rivaled the super mine, including South Deep located in South Africa; the Lihir mine in Papua New Guinea; and the Muruntau mine in Uzbekistan. In recent years, unexpected accidents  and complexities in contract negotiations with Indonesia have slowed production down.
Mining operations and infrastructure
Grasberg requires careful management owing to its vast and often complex nature. Freeport is able to conduct exploration, mining and production activities in the 24,700-acre area in agreement with the government of Indonesia. Mining operations include an open-pit mine, an underground mine, and four concentrators. A number of processes are used on site, including various stages of drilling, blasting, sorting, hauling, and crushing of ore.
PT Freeport Indonesia began open-pit mining in 1990, however transitioned its operations from primarily open-pit extraction to underground mass mining in order to maintain its high production rate. The company suspended this method in 1991, but resumed it in 2000. Open-pit operations are expected to continue through 2016.
According to Freeport McMoRan's website, one-third of its underground mining production is from the Deep Ore Zone (DOZ), a single deposit within the greater Grasberg mine complex located on the western half of New Guinea. The Grasberg DOZ block cave mine is one of the largest underground operations in the world. Currently, about 75 percent of the Freeport production is sourced from its open-pit.
Production equipment includes 30m3-42m3 buckets, a 170-strong fleet of 70t-330t haul trucks, together with 65 dozers and graders with radar, GPS and robotics used in the mine's state-of-the-art slope-monitoring system.
Mine facilities include a power plant, several mills, crushing and screening operations, concentrators, thickeners, and a pump station. Freeport has also constructed an airport, a port, a 119 km road, an aerial tramway, a hospital and related medical facilities, two town sites with housing, schools, and other facilities sufficient to support more than 17,000 employees.
Freeport has laid out plans for an extensive underground facility to extract more gold as its current open pit resources are set to extinguish sometime between 2016 and 2017.
Not so bright future
While the Grasberg mine still holds the title as largest mine in the world, the outlook is uncertain. Freeport is attempting to secure a 20-year extension to their existing mining contract in Indonesia while the government is trying to shop for a better deal based on the 2009 Mining Law. The government is targeting for more revenue from Indonesia's resources and wants the mining company to comply with the new Mining Law, which limits concession areas for miners, an increase in government royalties, and greater domestic ownership.
"The discussions are going well and we feel we're making great progress," said Richard Adkerson, CEO of Freeport-McMoRan. "There is a sense of urgency on the part of both the government and company."
Although the Grasberg mine is still number one in terms of gold, with more and more companies coming of age in the mining industry, it could lose its title in upcoming years.
WATCH: Inside the Grasberg Mine in Indonesia