To Infinity and Beyond? - How Infinity Lithium is poised to support the EV revolution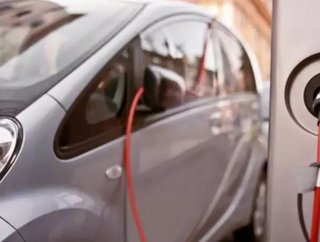 Infinity Lithium's Vincent Ledoux Pedailles, Executive Director – European Corporate Strategy, tells Mining Global how the Australian junior is pois...
Infinity Lithium's Vincent Ledoux Pedailles, Executive Director – European Corporate Strategy, tells Mining Global how the Australian junior is poised to ride the wave of 'white gold' as the electric vehicle revolution takes hold.
Infinity Lithium is an Australian listed minerals company, working in partnership with Valoriza Mineria (the mining subsidiary of major construction and engineering company SACYR), to develop the San Jose Lithium Project following a public tender won in 2016. Situated in the Extremadura region of Spain, it would currently be the sole European mine-to-end-product lithium hydroxide operation. "Our intent is to develop a fully integrated lithium production process - from mining all the way down to producing lithium chemicals for the growing battery market," pledges Vincent Ledoux Pedailles, Infinity's Executive Director - European Corporate Strategy.
The 50/50 joint venture will take advantage of a gas pipeline installed next to the plant. The site itself was mined in the late 80s with data from that time being used for Infinity's feasibility study which is now underway. Ledoux Pedailles concedes the biggest challenge still to overcome is financing - lithium is still a relatively small market with less than 300,000 tonnes forecast for 2019. "Banks and financialinstitutions are reluctant to support the industry as it remains an emerging market which includes both chemical and mining industries," he adds. "It's not a price you can hedge on the LME at the moment which can make it more difficult to finance a project." However, there is a way around the potential impasse which he favours… "We're keen to find an experienced offtakepartner in Europe, not only to guarantee the product will be wanted at the end of the process, but also to build a long-term collaboration that will develop the battery supply chain in Europe."
Following the recent news of a successful scoping study at San Jose, CEO Ryan Parkin is confident Infinity will be able to do just that and take advantage of the electric vehicle (EV) revolution which has seen lithium earn the moniker 'white gold': "We've had a great result at San Jose - an NPV (net present value) in excess of $720m and an IRR (international rate of return) of 51%. The production of lithium-hydroxide is a highly specified field. We've come in with a C1 operating cost of $5,343 per tonne which places us at the lowest end of the cost curve and in line with the advantages that hard rock producers have over brines in this space." Infinity expects the project to generate $5.1bn in revenue, and over $126m in free cashflow (pre-tax) per annum, driving a payback period of circa 28 months. The planned mine at San Jose (located 2.5h from Madrid) will take advantage of one of Europe's largest lithium deposits. A forecast project life of 24 years would see the creation of 200 jobs and 1,000 supporting roles.
To reach that goal Infinity has forged an alliance with technical partner Wave International. The Australian engineering companyhas a strong pedigree and is currently involved with Albemarle's construction of Western Australia's largest lithium plant at the Kemerton Strategic Industrial Area - also set to become the largest lithium hydroxide plant in the world. Ledoux Pedailles maintains Infinity is geared towards entering production as quickly as possible (by 2022) using equipment available today, and is not looking to reinvent the wheel using new technology.
Allied to that mission, the company is keen to embrace an environmentally friendly process: "Mining is viewed negatively in terms of the environment so with our process we have decided to go down a different route to the one currently used in China," explains Ledoux Pedailles. "In Asia ore is processed into lithium chemicals using thousands of tons of sulphuric acids at prolonged high temperatures during the roasting and leaching process. Infinity will instead apply the proven sulphate process at San Jose and not employ any sulphuric acids. We'll be using asodium sulphate or potassium sulphate in our roasting process, which are safe chemicals and available domestically. The roasting process only goes up to 850 degrees to liberate the lithium in the rock, combined with a fresh water leach to deliver strong recoveries of lithium. This can pretty much all be recycled so the environmental impact will be minimal. Moreover, with the processing plant less than 3km from the mine, our carbon footprint is minimal compared to miners who export their concentrate thousands of miles away to be converted in China."
Ledoux Pedailles confirms Infinity is in talks with major players in the global lithium-ion battery chain who are keen to invest in Europe and secure product from a high quality project as EV manufacture ramps. "We are in discussion with EV and battery manufacturers in Europe," he reveals. "The lithium we are going to be producing will be used in cathodes, it's a very advanced product so as a specialty chemical it will need to perfectly match their requirements." The EU has announced plans to push for EVs and more batteries to be produced in Europe so in turn Infinity is pushing for funds to further develop the San Jose project and encourage the mining of other battery metals such as nickel. 
Ledoux Pedailles believes that the demand forecast for lithium is set to continue on its upwards trajectory, with gross estimates suggesting it is projected to rise as much as 20% per year for the next ten years. "People are becoming more optimistic about EVs," he adds. "But it's much more than that… We are starting to see plans for more electric buses and trucks, while the maritime and aviation industries are also investing in ways to go electric. We have so much potential in the industry that I think today we are underestimating how big the market in batteries is going to become.The issue will be on the supply side. Are we going to have enough lithium to feed to those cathode and battery manufacturers?"
Answering that question will be the key to Europe de-risking the supply chain to fulfil its potential. Behind Asia, Europe is home to the second largest EV and battery manufacturers and hence has become the second largest market for battery metals, which means after Asia, it will become the second largest consumer of nickel, cobalt and lithium in the world. "This can't happen overnight," warns Ledoux Pedailles. "The industry remains pragmatic here, auto manufacturers aren't ready to invest in making their own batteries as it requires massive investment. For example, Nissan gave up on the idea when they realised they couldn't compete with producers in South Korea and Japan and instead sought integration with better partnerships." He believes Europe will see more joint battery production partnerships like the one developing between BMW and Samsung. Similarly, he expects further partnerships on the mining side where European projects like Infinity's will jointly develop processes with Asian and European companies keen to invest in and bring their technical experience to a market they recognise is growing fast. "Integration needs to happen step by step through greater collaboration," he advises.
With a potential boom is lithium eventually at risk of becoming devalued due to over-supply? Ledoux Pedailles argues that analysts, with their limited experience of lithium, have had their forecasts proved wrong already… "Just look at 2018, the amount of lithium that comes out of South America which was, historically, the largest supplier of lithium chemicals is actually flat year on year." He points out that when you start a new lithium plant historical rates show first year produce at 10% capacity, the second year at 25%, the third year at 30%... "The ramp-up is extremely slow, because the process is far from easy," he adds. "Lithium, like electric mobility, is a long-term story… Over the next 20 years, there is not enough investment in the lithium world to supply sufficient productto all the batteries that are going to be fitted in electric cars. It's just not possible with the amount of money invested in lithium so far…"
The EV industry has come a long way since its early days when concept cars such as the Tesla Roadster and Nissan Leaf blazed a trail which was slow to develop in the years following the financial crash when governments were unable to invest in charging infrastructure. At that time, while working for a subsidiary of Albemarle, Ledoux Pedailles could see the potential for lithium which led him to a mining analyst role at Roskill and then associate director at HIS Markit where he developed a research business looking at everything from battery metals to electric vehicles and energy storage. It's this deep knowledge that makes him confident of what Infinity Lithium can achieve now the EV market is expanding. "They can't backtrack now, it's too late…" he notes. "A couple of years ago it was quite difficult to buy an EV but we are seeing diversity coming to the market. They remain relatively expensive but when the likes of Volkswagen launch their range below 20,000 Euros the mass market will begin. "When that happens there will be no point buying a traditional car and we could then see lithium earn its 'white gold' tag.
Ledoux Pedailles asserts that to be ready to take advantage of this inevitable shift, the main goal for 2019, beyond the feasibility study, is to move the JV with Valoriza Mineria from 50/50 to 75% in favour of Infinity. This will help support the quest for uptake partners and further investment now the JV has borne fruit on the regulatory side. 
On the way to developing San Jose Ledoux Pedailles believes sustainability is key for Infinity with the life of the project estimated at 24 years: "The idea for us is to mine for 16 years, stockpile next to the plant and then rehabilitate the pit into a lake while we continue with the processing operation. Mining may not always be clean but if we want to make our future more environmentally friendly, we will need lithium to put in the batteries that will power our electric cars - there is no way around it. If this resource needs to be mined somewhere we're setting about doing it the right way while supporting vehicles which will offset the way we currently pollute with traditional cars and help build a better future for our planet."