Infinity Lithium reveals "outstanding results" of lithium hydroxide scoping study at San Jose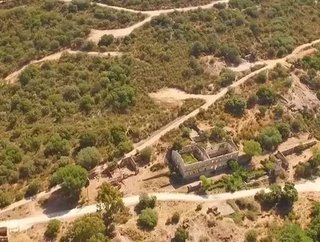 Infinity Lithium has announced the completion of the San Jose Lithium Project Scoping Study which has highlighted the ability to produce battery grade l...
Infinity Lithium has announced the completion of the San Jose Lithium Project Scoping Study which has highlighted the ability to produce battery grade lithium hydroxide through the delivery of a fully integrated, low cost, long life project.
The planned mine at San Jose is located 2.5h from Madrid in the proactive mining region of Extramadura with readily available infrastructure, including a major gas pipeline. It will take advantage of one of Europe's largest lithium deposits with a forecast project life of 24 years which would see the creation of 200 jobs and 1,000 supporting roles. 
Ryan Parkin, Chief Executive Officer, commented: "We've had a great result with our scoping study - an NPV (net present value) in excess of $715m and an IRR (international rate of return) of 51%. The production of lithium-hydroxide is a highly specified field. We've come in with a C1 operating cost of $5,343 per tonne which places us at the lowest end of the cost curve and in line with the advantages that hard rock producers have over brines in this space."
Infinity expects the project to generate $5.1bn in revenue and over $126m in free cashflow (pre-tax) per annum, driving a payback period of circa 28 months. The company has also cited significant potential to enhance revenues through the inclusion of by-product credits (tin and boron)."
Related stories:
Albermarle enters into lithium joint venture with Mineral Resources for $1.1bn
Fluor to work on Rhyolite Ridge lithium-boron project
Altura signs lithium offtake agreement with Ganfeng Ltd
The rapidly evolving market and demand for battery grade lithium chemicals has seen a significant shift in the requirement for battery grade lithium hydroxide. Electric vehicles continue to be the major driver in lithium chemical demand, and the dominant position of nickel-rich lithium hydroxide-based cathodes used in the production of lithium-ion batteries ('LIB') has seen the San Jose Project's focus move from a lithium carbonate towards a lithium hydroxide chemical output.
Infinity Lithium's scoping study, completed in the production of lithium hydroxide, is underpinned by extensive technical work and delivery of prior lithium carbonate findings. The study confirms the economic, financial and technical aspects are robust, highlighting Infinity's potential to become a significant, long-life, high margin lithium hydroxide producer. Advantageously positioned in Western Europe it will be capable of meeting demands from the automotive sector and its future focus on renewables.
Vincent Ledoux Pedailles, Infinity Lithium's VP of European Corporate Strategy & Business Development, told Mining Global: "The previously completed lithium carbonate study demonstrated the potential for a robust lithium chemicals development project strategically located in the Extramdura region of Spain.
"The electric vehicle lithium-ion battery market increasingly requires lithium hydroxide based cathodes as greater energy densities, and therefore greater driving ranges, are brought to market. Battery grade lithium hydroxide has greater demand projections than carbonate as a result of the changing cathode dynamic, whilst additionally enjoying a significant pricing premium. San Jose delivers robust economic outcomes which will benefit the region of Extremadura for decades."
Infinity Lithium Corporation is an Australian listed minerals company working in partnership with Valoriza Mineria to develop the San Jose Lithium Project, which would currently be the sole European mine-to-end-product lithium hydroxide operation.