Lundin Mining and $1.36 billion Tenke sale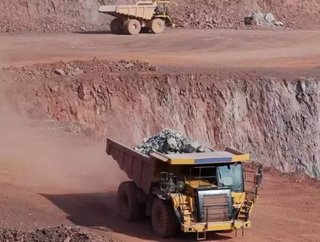 Lundin Mining, the diversified Canadian metals mining company, has announced this week that it plans to sell its indirest stake in TF Holdings to an aff...
Lundin Mining, the diversified Canadian metals mining company, has announced this week that it plans to sell its indirest stake in TF Holdings to an affiliate of Chinese PE firm BHR Partners.
The cost? Just under $1.14 billion in cash.
Who owns what and where?
To crunch the numbers, TF Holdings owns 80 percent interest in Tenke Fungurume Mining SA, Lundin Mining owns an indirevt 30 percent stake in TF Holdings, which means Lundin has a 24 percent interest in Tenke.
Are you still with us? Lundin will be selling its 30 percent stake in TF Holdings to BHR Partners.
Thank you and good night…
Mr. Paul Conibear, President and CEO commented on the deal: "The decision to sell our minority interest in Tenke has been arrived at following a careful and lengthy consideration of all options open to us. It was a difficult decision, respecting the 20 years of Lundin involvement in Tenke, and the special nature of this world class asset,"
"We want to thank our long-standing partners, Freeport and Gécamines, who have been instrumental in the development of Tenke into a world class operation to be proud of."
The Transaction is expected close in the first half of 2017.
Starte for Tenke: What you need to know about the Tenke Fungurume deposits
For starters, the Tenke mine consists of copper and cobalt operations in the DRC.
The operations are believed to be one of the world's largest known copper-cobalt resources.
It is located in the South-East Region of the Democratic Republic of Congo (DRC). As of December 2015, it has probable and proven reserves of 144 mt at 2.6 percent Copper, and 0,4 cobalt.
Tenke has a mine life of over 40 years. It is here to stay.
Tenke Fungurume deposits date back to the early 1900s, but it wasn't until 1996 when the Tenke Fungurume Mining SARL was established to develop the copper and cobalt deposits.
Construction of the deposits, by then owner FMC, began in 2007 with an open pit and oxide ore processing facilities designed to produce 115, 000 tpa of cathode copper and over 8,000 tpa of cobalt in hydroxide.
Tenke Fungurume Mining (TFM), the collective name for the operations, has invested more than $3billion in the project to date, including investments in local and regional development initiatives.
It's not all about us…
TFM has been a committed ambassador for managing the mine in a way that realises the maximum benefit for the local community and an ambassador for promoting good governance, respecting local culture and having a minimal impact on the local environment.
The mantra is very much "an investment in the future of the DRC".
TFM has around 3,400 full time employees and 3,900 contractors.
Better yet, 98 percent of those employees are DRC citizens.
 The next generation…
TFM has constructed six schools, refurbished one and continues to provide financial assistance for them. The schools host around 12,000 students and TFM invest heavily in nurturing the future generation of workers, be that in mining or other careers.
Of course, these are just a few key examples of the work that TFM does to create a better future and lasting legacy for the DRC.
For a full breakdown, you can read TFM Tenke Fast Facts
The November issue of Mining Global Magazine is live!
Follow @MiningGlobal
Get in touch with our editor Dale Benton at [email protected]