A premier production: Alphamin Resources and the Bisie Tin Project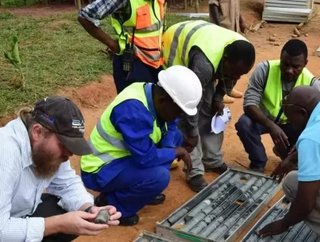 Alphamin is a pioneering tin exploration and mining business with the vision to be respected in the international tin mining sector, unleashing the full...
Alphamin is a pioneering tin exploration and mining business with the vision to be respected in the international tin mining sector, unleashing the full profit and potential of its world-class tin asset in North Kivu, DRC.
Committed to contributing to the stability and economic activity in North Kivu, Alphamin aims to bring a significant benefit to the community and other stakeholders alike.
Through the company's flagship operation, the Bisie operation, Alphamin will supply conflict-free tin from eastern Democratic Republic of Congo.
"Alphamin represents an opportunity to make a material difference to North Kivu and most of East Africa, it's going to be catalytic for a whole number of roll on industries," says Boris Kamstra, CEO of Alphamin Resources.
The Alphamin Bisie Tin Project is an operation which will develop one of the highest grade known tin deposits in the world while committing to a promise of promoting economic growth and stability in North Kivu.
A resource like no other
Kamstra believes that the 4.5 percent tin orebody, which translates to around 16 percent copper equivalent or 16/17 grams per tonne gold equivalent, is an ore body strength that hasn't been seen over the last 200 years.
"We've got a jewel in terms of an ore body. Look around the world, there are no produces that I know of that can provide those figures." says Kamstra.
Alphamin is just the first of many tin producing assets in the North Kivu province, but the journey to getting the ball rolling hasn't been without its complications.
With any new mining operation, the first steps will always involve getting people, communities and governments to buy into the vision of the mine plan.
From the start, Alphamin has been lucky to have a defined premier resource in tin and significant investor backing. Kamstra admits that this is not enough to "get you over the line."
"One needs a good team and the support of the people around you where you are building and plan to operate, particularly the politicians," says Kamstra.
Through continuous discussions with the local government, Alphamin were allowed to show the outlook and plan for the project. The company, through these discussions, went out and generated significant results ready to move onto the next phase of production.
"One of the riskiest things for a politician to do is to back a policy or an initiative as there is risk involved. With us however, going through the process with the government has helped us gain incredible support from them," he says.
The road to success
A significant challenge for Alphamin has been the development of an access road to the Bisie Tin Project. There was already a road between Goma and Walikale, but one of the first developments for Alphamin was constructing a 30km access road that initially will be to expedite mobilisation of construction, but eventually to move resources to and from the project.
Access to the site originally was only possible via a one-day walk, or a helicopter ride in. Kamstra admits that this restricted the size of equipment needed for construction and would not present an efficient cost effective way of working.
"People believed the road development was impossible, but together with the North Kivu government, we have taken pretty poor logistical circumstances and implemented mitigating strategies to make what was once unsurmountable achievable," Says Kamstra.
A community can play the most important role in the success of mining operations. For North Kivu, the Bisie Tin Project represents an opportunity to create not only a premier tin producing area, but also create industry.
"Our approach is that we are guests of the people around us. We happened to be born in two environments that allowed us to be more educated and affluent in the people whose backyard we are working, that doesn't make us any better," says Kamstra.
Creating an industry
As a mining company, the ability to influence a surrounding environment is enormous. This influence can be dictated by a wide range of inputs that need to be supplied or, in what Kamstra describes as "reverse engineering" creating industries.
"For example, if your workforce requires a uniform, then as a company you can source this locally, bring in the material and create sewing groups. That right there is work for the community brought upon by you as a company,"
"The more your business is integrated into the area you're operating in, the more robust your business model," says Kamstra.
As a mineral production company Alphamin, like many within the eastern DRC, are regulated through conflict mineral legislation. Conflict mineral legislation is in place as due diligence guidance for responsible mineral supply chains. For Kamstra, Conflict Mineral legislation is instrumental in creating opportunity that he believes Alphamin can fulfil.
"Tin is a strange commodity in many ways in that there are not many mines that can produce it," he says.
"There's quite a big artisanal production with very few smelters that can upgrade it and yet tin in minute quantities makes up things on your desk, cell phones, computers, cars etc. many of those are made by very large corporates, such as Apple or Microsoft for example."
Kamstra believes that as a result of this there is a constriction in the supply chain, constriction that can be squeezed if there are problems in the supply of the material. For the larger corporations such as Apple, Microsoft and Samsung complying with conflict mineral legislation can prove difficult and the Conflict Free sourcing initiative is in place to assist those companies in finding smelters and refiners validated as "conflict free".
Constriction and conflict free
Alphamin will be presented with an opportunity to provide the Conflict Free Sourcing Initiative with a mine plan which will show a full breakdown of how much tin Alphamin will extract as well as a metals balance throughout the plant. This allows Alphamin to verify all of the tin that is produced from the plant.
"This makes it very simple for us as a smelter to have a very solid stream of conflict free material within their system with a great degree of certainty and that can be passed on to the larger companies," says Kamstra.
The conflict legislation does not stop there. As is common place in the DRC, trucks hauling resources can and have been seized and for Alphamin, the legislation and close communication with the government allows the company to remain in control, even if the worst case scenario were to happen.
"We can alert the tin community that we've lost X tons of material and we will have the full specifications of it. The people who have it will now be restricted as to who they can sell it to, as the main stream smelters will not be partial to buying it," says Kamstra.
What this effectively does is sterilise the economic value of the material and Alphamine's mine in anyone else's hands.
"There's a kind of in built insurance policy that should any of our material be liberated from us, it effectively economically sterilises it from the world at large," says Kamstra.
Only the beginning
Looking ahead to the future, the Bisie Tin Project will begin construction in early 2017 with a minimum construction phase of 11 months. Kamstra and Alphamin has outlined the production reaching full capacity in 2019. The project has a 12-year mining licence, but Kamstra is firmly of the belief that there is potential to go on beyond that.
"The only reason we have 12 years is simply because we decided that's enough and we stopped drilling," says Kamstra.
"There's plenty more tin deeper underground, but at the time the drill rigs we had on site were fairly light. As soon as we start producing capital we will get larger equipment to begin drilling further,"
Looking back, Kamstra highlights a level of momentum, enthusiasm and excitement surrounding the project. The support of investors, the local community and government has been and will continue to be instrumental in the development of the Bisie Tin Project.
"There is an excitement and enthusiasm around the project that's infectious. For the first time everyone in Walikale can almost taste a future that's going to be a better future for their children and families than it ever was for them. It's a wonderful backdrop to be working against.
"It is quite extraordinary. There haven't been many projects that have achieved this kind of general momentum, enthusiasm and excitement." He concludes.
The November issue of Mining Global Magazine is live!
Follow @MiningGlobal
Get in touch with our editor Dale Benton at [email protected]