Profile: Duncan Wanblad, Anglo American's new CEO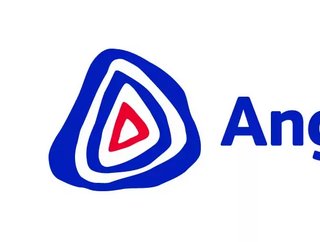 Anglo American has appointed its strategy director Duncan Wanblad to succeed Mark Cutifani as chief executive
Duncan Wanblad has been announced as the new Chief Executive at Anglo American, a mining company. 
Wanblad, who will also join the Board of Anglo American as an executive director on April 19th 2022, succeeds Mark Cutifani who will retire as Chief Executive and step down from the Board at the AGM after nine years in the role. 
The upcoming CEO began his career at Anglo American in 2008, when he was appointed to head the copper division. In that role, Wanblad drove the development of the Quellaveco copper mine in Peru, which is slated to begin production next year.
He was CEO of its base metals business from 2013 to 2019 and in 2016 was appointed group director for strategy and business development at Anglo. He is also a non-executive director of De Beers and Kumba Iron Ore, and chairs the Anglo American Foundation. 
Duncan Wanblad said of his appointment: "I am honoured that the Board has given me the opportunity to lead this great company and our wonderful colleagues around the world. Having started my career underground as a junior engineer, I have never lost sight of what it takes to produce the metals and minerals that are ever more vital to support our life on this planet. Our responsibility to do so safely and sustainably, including meeting our employees' and stakeholders' expectations of us, has never been greater. Through the way we work, the technologies we are deploying to drive us towards our sustainability goals, and the breadth of opportunities I can see, we are determined to live up to that promise."
Making mining more sustainable
Anglo American is a leading global mining company, its portfolio of competitive operations, with a broad range of future development options, provides many of the future-enabling metals and minerals for a cleaner, greener, more sustainable world and that meets the fast-growing everyday demands of billions of consumers. 
The company is committed to being carbon neutral across its operations by 2040. More broadly, its Sustainable Mining Plan commits them to a series of stretching goals to ensure they work towards a healthy environment, creating thriving communities and building trust as a corporate leader. 
Stuart Chambers, Chairman of Anglo American, said: "Duncan Wanblad is the standout and natural successor to Mark Cutifani, bringing his 30 years of international mining experience and deep understanding of Anglo American, its culture and its context. In both executive and non-executive roles spanning most of Anglo American's businesses, Duncan has been integral to shaping the strong competitive position of the company today."