Saskatchewan looking good for mining investment, annual survey reveals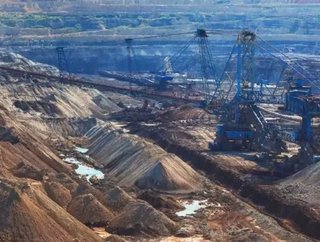 The Fraser Institute Annual Survey of Mining Companies 2016 has been published, and the results have shown that Saskatchewan, Manitoba and Western Austr...
The Fraser Institute Annual Survey of Mining Companies 2016 has been published, and the results have shown that Saskatchewan, Manitoba and Western Australia make up the top three jurisdictions in the world based on their attraction for minerals, metals and policy attractiveness.
The Fraser Institute Annual Survey of Mining Companies
The survey was sent to around 2,700 exploration, development and other mining-related companies around the world. Conducted from August 30 to November 18 2016, the companies that participated in the survey had an exploration spend of around $2.7billion in 2016 and $3.3billion in 2015.
The Investment Attractiveneness Index?
The Investment Attractive Index is created by pulling together the Best Practices Potential index, a rating of regions based on geological attractiveness, and the Policy Perception Index, which measures the effects of government policy on attitudes towards exploration investment.
Life at the top
As stated above, Saskatchewan sits pretty as the top jurisdiction in the world for investment. Closely behind in second place is Manitoba, a huge leap from 19th in the previous year. Western Australia drops to third, losing its top spot to Saskatchewan. Filling the rest of the top 10 are Nevada, Finland, Quebec, Arizona, Sweden, the Republic of Ireland and Queensland.
Room for improvement
Jujuy, the Argentinian province, ranks as the least attractive jurisdiction in the world for investment. That's two consecutive years in which an Argentinian jurisdiction has found itself lurking at the bottom (La Rioja). The bottom 10, from the worst, are Neuquen, Venezuela, Chubut, Afghanistan, Mendoza, India, Zimbabwe and Mozambique.
Answer me this...
The survey questionnaire asked managers and executives to look at what can be considered as investment barriers. There were 15 factors identified in the survey, with respondents asked to indicate how each of them influenced company decisions when it came to investments:
Uncertainty concerning the administration, interpretation, or enforcement of existing
regulations;
Uncertainty concerning environmental regulations (stability of regulations, consistency and timeliness of regulatory process, regulations not based on science);
Regulatory duplication and inconsistencies (includes federal/provincial, federal/state, inter-departmental overlap, etc.);
 Legal system (legal processes that are fair, transparent, non-corrupt, timely, efficiently administered, etc.)
Taxation regime (includes personal, corporate, payroll, capital, and other taxes, and complexity of tax compliance);
Uncertainty concerning disputed land claims;
Uncertainty concerning what areas will be protected as wilderness, parks, or archaeological sites, etc.;
Infrastructure (includes access to roads, power availability, etc.);
Socioeconomic agreements/community development conditions (includes local purchasing or processing requirements, or supplying social infrastructure such as schools or hospitals, etc.);
Trade barriers (tariff and non-tariff barriers, restrictions on profit repatriation, currency restrictions, etc.);
Political stability;
Labor regulations/employment agreements and labor militancy/work disruptions;
Quality of the geological database (includes quality and scale of maps, ease of access to information, etc.);
Level of security (includes physical security due to the threat of attack by terrorists, criminals, guerrilla groups, etc.);
Availability of labor/skills.
On a scale of one to five...
Respondents were asked to select one of the five following responses that best described each jurisdiction:
Encourages exploration investment
Not a deterrent to exploration investment
Is a mild deterrent to exploration investment
Is a strong deterrent to exploration investment
Would not pursue exploration investment in this region due to this factor
You can read more on the survey, including the full report at: https://www.fraserinstitute.org/categories/mining
The January 2017 issue of Mining Global is live!
Follow @MiningGlobal
Get in touch with our editor Dale Benton at [email protected]